Fabulous Fjords & Stockholm Group Tour 2023
Visiting Bergen Hemsedal Oslo Stockholm
Price
From From €2,574 pp
---
Date
June to September departures
---
Get a Quote
Fabulous Fjords & Stockholm Group Tour 2023
2024 dates coming soon! A spectacular journey from Bergen in western Norway, through the dramatic Norwegian fjords to Oslo. Travel on to charming Stockholm, with stunning scenery along the way. This is a guaranteed departure group tour, in the company of a tour leader and your fellow travellers.
Tour Highlights
Stunning fjordland scenery
Scandi-cool cities
4 & 5 star hotels
Escorted group tour
Optional excursions
Select your travel date below
Day 1 - Arrival to Bergen
(Monday)
Arrival to Bergen Airport, meet & greet by our representative for your transfer to your hotel. At 18:30 hours we invite you to join the welcome meeting where you will meet your fellow travelers and your tour leader.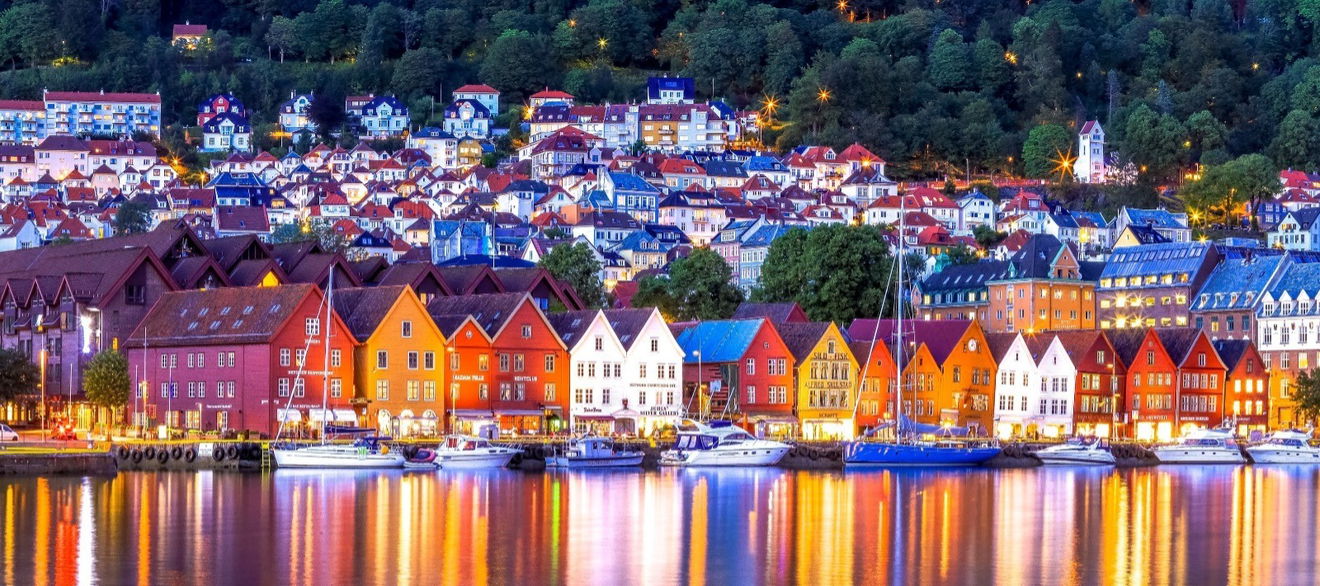 Day 2 - Bergen
(Tuesday)
Breakfast at hotel. This morning (09:00) will be dedicated to exploring beautiful Bergen, capital of the Norwegian fjords. Bergen is Norway's second largest city and one of the three university cities in the country. Experience the ambience of the Hanseatic port Bryggen a UNESCO World Heritage Site. Enjoy the ride with the Funicular to the top of Mount Floien and admire the beauty of Bergen, located between seven Mountains. Pass by Mary St. Marys Church, Haakon's Hall (no entrances) and the colorful and picturesque fish markets where you will enjoy a fish platter with local delicacies. The Floibanen funicular in Bergen in the heart of Bergen is one of Norway's best-known attractions. The journey up to the peak of Mount Floyen (320 m above sea level) takes 5-8 minutes. The journey is an experience, cutting through the steep mountain side and forests revealing more of the city below. At the top you can enjoy fantastic views over Bergen and Norwegian coastline. We strongly recommend joining our optional Edvard Grieg Experience commencing right after the lunch at the Fish market.
Optional Extras
Edvard Grieg Experience with Live Piano Concert at Troldhaugen: EUR 85 pp

(only available between June 20th and August 20th)
Includes: Concert, guide & entrance to Troldhaugen (home of Nina and Edvard Grieg, Edvard was Scandinavia's greatest composer - Peer Gynt Suites, Piano concerti in A Minor among many).
Day 3 - Bergen to Hemsedal
(Wednesday)
Breakfast at the hotel. Early morning departure from Bergen and travel to the Naeroy Valley with a stunning background of mountains. Enjoy a break with Norwegian waffles and the breathtaking views down the valley from the Stalheim Hotel. Continue down the Naeroy valley to Gudvangen for a beautiful fjord cruise along the Naeroyfjord, one the narrowest and most impacting journeys in fjord Norway. Disembark in the stunning village of Flam where you will have some time at leisure, before or after joining one of the optional must-dos of Fjord Norway. The guests that choose not to join an experience will have a couple of hours to enjoy the village of Flam.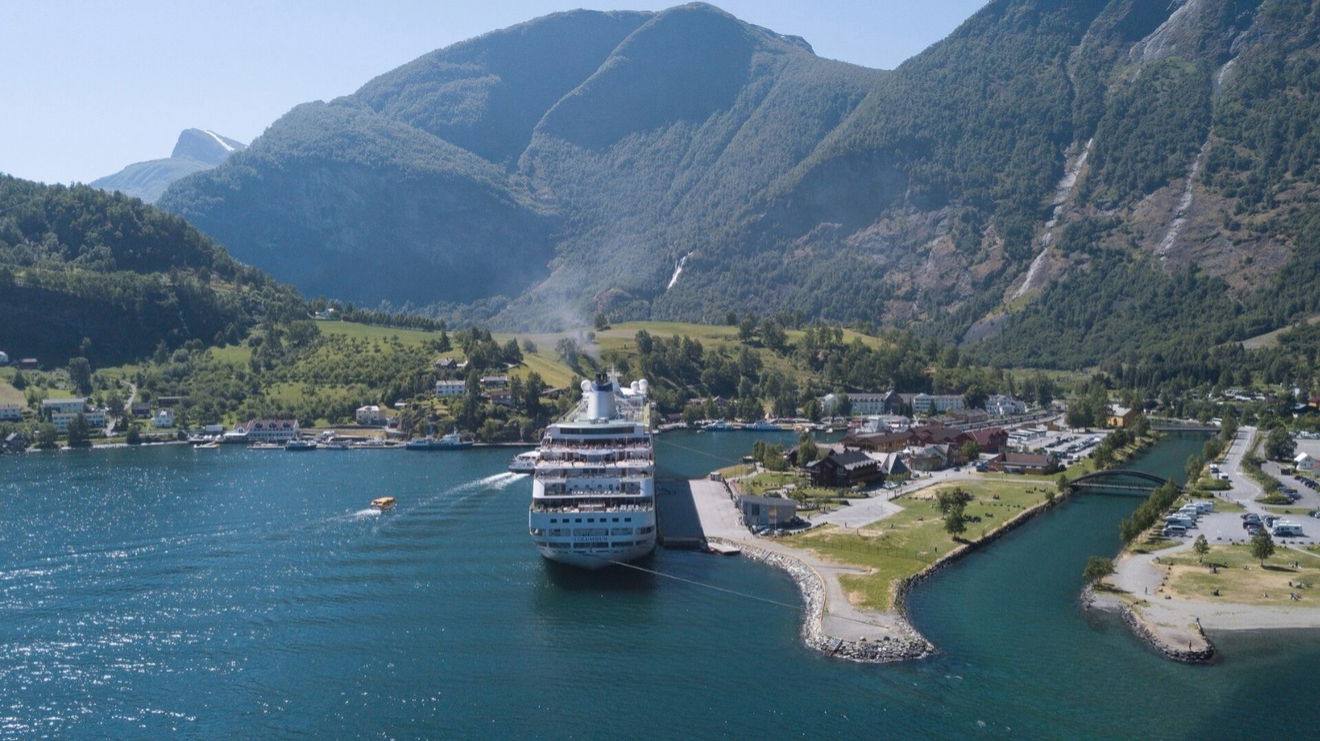 Optional Extras
Stegastein Viewpoint: EUR 40 pp

Includes: Guide, ticket and seat reservation. An unmissable sightseeing trip for any visitor to Flam because a more awesome view of the fjord, mountains and landscape is hard to imagine.

Flamsbana Railway: EUR 65 pp

Includes: 2 x 50 minutes panoramic train ride & seat reservation. Flamsbana is one of the steepest train lines in the world on normal tracks. The 2-hour train journey runs through fantastic nature, past the Rallar road, steep mountains, breathtaking waterfalls, 20 tunnels and offers a multitude of views. When back in Flam enjoy a little free time.
Continue through the mountains to Borgund where you will have the opportunity to admire from the outside the beauty of one of the remaining Norwegian stave churches dating back to the 12th century (entrance not included). Continue to Hemsedal and check in at Fyri Resort where you will overnight for the next two nights.
Day 4 - Hemsedal
(Thursday)
Breakfast at the hotel. Day at leisure for relaxation and enjoyment of the surroundings and the spa facilities. In the evening meet your fellow travelers and enjoy a dinner with local delicacies. The Pool Club offers treatments, always a good idea to reserve prior to the arrival at the hotel.
Day 5 - Hemsedal to Oslo
(Friday)
Breakfast at the hotel. After breakfast, travel towards Oslo, leaving the mountains behind. Arrive to Oslo and visit the famous and impressive Munch Museum where you can admire Munch's masterpiece, The Scream. Visit the museum at your own pace or enjoy a platter of seafood and Munch Deli & Café. Early afternoon your local guide will share the many beautiful spots of the Norwegian Capital beautifully located by the fjord. Admire the view from the Opera house. The Vigeland Park, one of the major Scandinavian cultural treasures, will delight you with sculptures by Gustav Vigeland, who dedicated his life to his artistic works. Pass also pass by the Royal Palace and the main street, Karl Johan. The tour ends at your hotel at 16:00 hours with the check-in. At 18:30 hours join your Tour Director for a walking tour to Akker Brygge. Enjoy the local vibe of the capital and perhaps try a local shrimp salad at one of the many cafés and restaurants.
Day 6 - Oslo to Stockholm
(Saturday)
Breakfast at the hotel. Depart Oslo and heading to Stockholm, passing Norwegian and Swedish forests through the region of Varmland, the home of many legends. Lunch will be served in Karlstad located by Lake Vänern. Arrival in Stockholm by the end of the afternoon and check-in. Join your Tour Director for a walking tour of the Swedish Capital. The evening is at leisure.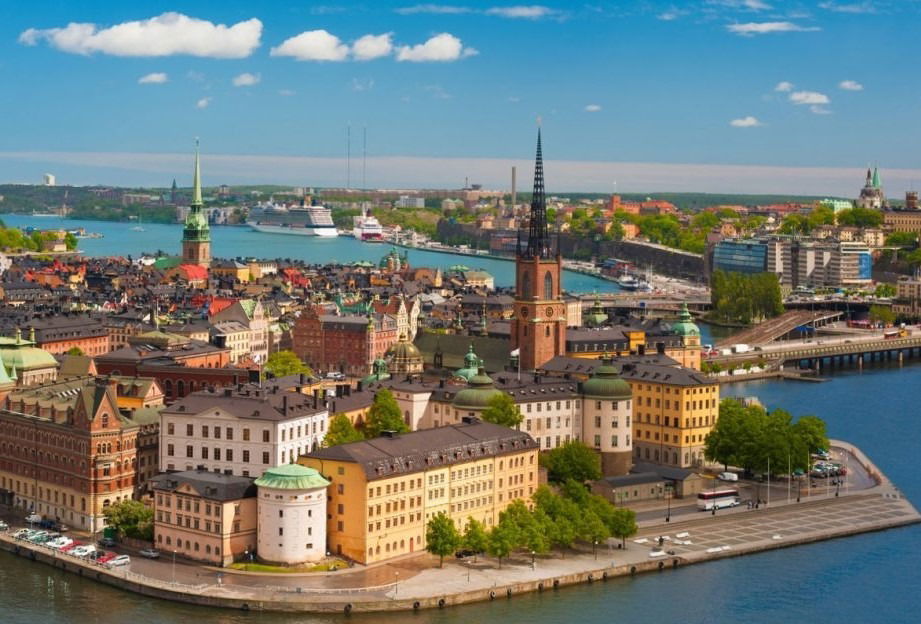 Day 7 - Stockholm
(Sunday)
Breakfast at the hotel. Meet your local for a city sightseeing of the Swedish capital. The city is built on 14 islands and connected by 57 bridges often called the "Beauty on Water". Go back 750 years in time and feel the medieval atmosphere of the Old Town "Gamla Stan" as you wander through its narrow streets. An inside visit is paid to one of the city's best-known symbols, the City Hall with its Blue and Golden Halls, where the great Nobel banquet is celebrated every December. The tour ends at the hotel. The afternoon is at leisure to explore Stockholm independently or to join today's optional experience.
Optional Extras
VASA Museum: EUR 60 pp

Includes: Entrance, transportation & local guide. Scandinavia's top museum was built around the only intact 17th-century warship. The Museum was built around the 17th-century warship, which sank in Stockholm's inner harbor on her maiden voyage in 1628; its discovery in 1956 and subsequent salvage in 1961 is one of the most important events in marine archaeology.
Day 8 - Stockholm
(Monday)
Breakfast at the hotel. Our representative will meet you for your transfer to the airport. End of your Fjords and Stockholm group tour.
TOUR PRICES
2574 EUR per person = based on two people sharing a double/twin room
3754 EUR per person = staying in a single room
TOUR DATES
12th June - 19th June 2023
10th July - 17th July 2023
14th August - 21st August 2023
28th August - 4th September 2023
11th September - 18th September 2023
TOUR INCLUDES
5 nights at 4* plus & 5* hotels centrally located
Accommodation in standard & superior rooms
2 nights at Fyri Resort with spa facilities, 4*+
7 Breakfasts - Scandinavian Buffet style 2 lunches (as per program)
1 dinner (as per program)
1 coffee break with Norwegian Waffles
Fjord Cruise in Lysefjord and Pulpit Rock Fjord Cruise with panoramic E-boat in Naeroy Fjord
Visit to Flaam
English Speaking Resident Tour Director throughout
All touring by private coach, with air-conditioning & WIFI Guided tours with local guides in the cities of Bergen, Oslo, & Stockholm.
Walking city tours in Oslo & Stockholm
Guided visits to the Munch Museum in Oslo, the City Hall in Stockholm
Arrival Transfer, from Bergen Airport*
Departure Transfer, to Stockholm Airport*
Porterage service at hotels.
Luggage allowance is 1 suitcase & 1 piece of hand luggage per person


* Alternative airport transfers can be arranged if preferred or if arriving to a different airport or on a different date.

TOUR NOTES
Please note flights are NOT included in this package. If you wish to add flights to your booking please contact us, or you are welcome to book them yourself.
If required, we can book additional nights at the start or end of your tour, or arrange an add-on pre/post tour to any of our other destinations.
The tour is guaranteed (min 2 people) and the maximum group size is 24 people.
We did a lot of last minute adjustments and off the beaten path trips that were great.
The trip was excellent!! Baltic Holidays did a wonderful job and I would definitely reach out to them again, at some point I will be planning a trip to Russia. The guides were great and very flexible. I had been traveling for 4 weeks by the time my trip started so I had seen my fill of churches and castles, so we did a lot of last minute adjustments and off the beaten path trips that were great. I really enjoyed the trip.
Bespoke tour of Belarus, Lithuania, Latvia & Estonia, Mr J McS, October 2019
A very interesting and enjoyable holiday in the Baltic States
I just wanted to let you know that my wife and I had a very interesting and enjoyable holiday in the Baltic States. Many thanks to you and your team for organising the holiday. Everything went really well. Our guide to Lithuania, Latvia and Estonia, Ilona, was absolutely excellent in looking after us, introducing us to the countries, their histories and cultures, and patiently answering our questions. Violet, took us on a tour of Helsinki and gave us a very interesting introduction to Finland and Helsinki. We got to know many of the other guests and enjoyed chatting to them throughout the holiday. The hotels were very good. The tour buses used in Lithuania, Latvia and Estonia and the car used in the Helsinki tour were all in good condition and driven safely. The airport transfer we arranged from Vilnius airport was excellent as were the options we chose.
Mr Fleming, Baltic States escorted group tour, September 2022
Estonia Winter Break
We are back and home from our trip and just wanted to say a very big thank you to you and your team for organising a really wonderful trip to Estonia. We loved it all and are smitten with the country! All the drivers and guides were really great and made it such a well-organised, wonderful experience. I think we were very lucky with the weather - just enough snow to create a beautiful scene as we were being driven around and cold enough to freeze the water on the fields for the kick sledding. A very big thank you to all.
Philippa & Michael, Estonia Winter Break, January 2023