Visit Finland in Spring - The Highlights
Friday, 7 June 2019
Bathed in the spring sunshine, Phil explored uber-cool Helsinki and ventured out of town into the Finnish nature to experience rural Finland in all its glory; saunas, lakes, log cabins, forests & seasonal food aplenty. contrasted with contemporary, hi-tech Helsinki. Here are Phil's highlights from his short break in Helsinki and a big thank you to Visit Finland who hosted him.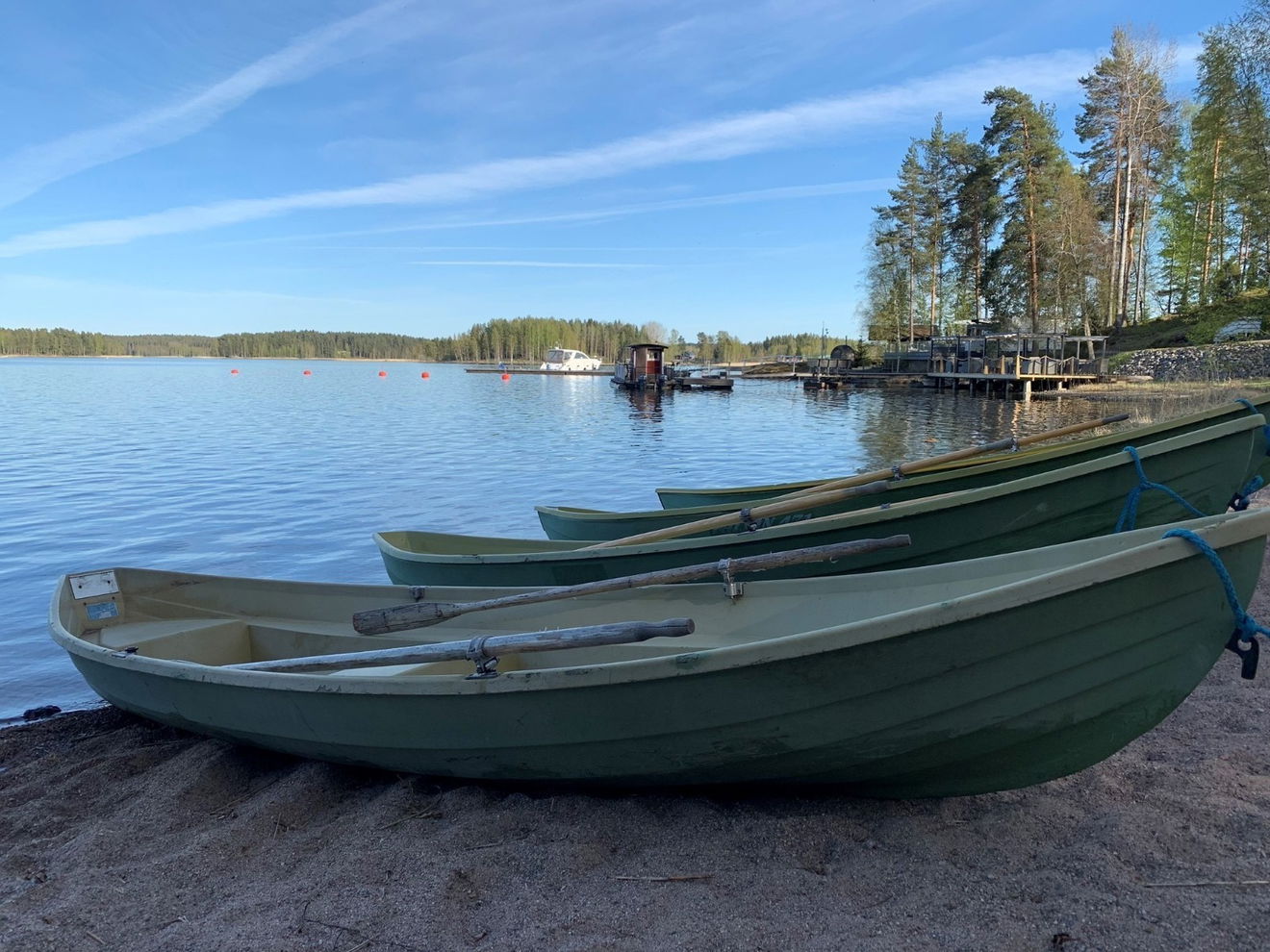 A rural retreat - Finnish style
From Helsinki we headed north into the Lahti region; a magical land of lakes and lazy days, the ultimate escape from daily life. The 1h45m drive from Helsinki was scenic and you could feel yourself getting further away from it all. If you want to arrive quicker, you even have the option to hire a water plane! The resort we stayed at was an idyllic place of beautiful log cabins in the forest, nestled along the lakeshore. From here you could choose to relax, take a sauna, swim, or get more active with stand-up paddle boarding, canoeing, rowing or hiking.
This photo is taken just after arriving at the resort and you can literally feel a wave of well-being hit you! I would recommend either coming for a 3 nights escape after a Helsinki city break, or bring the family for a week in summer to make the most of all the activities.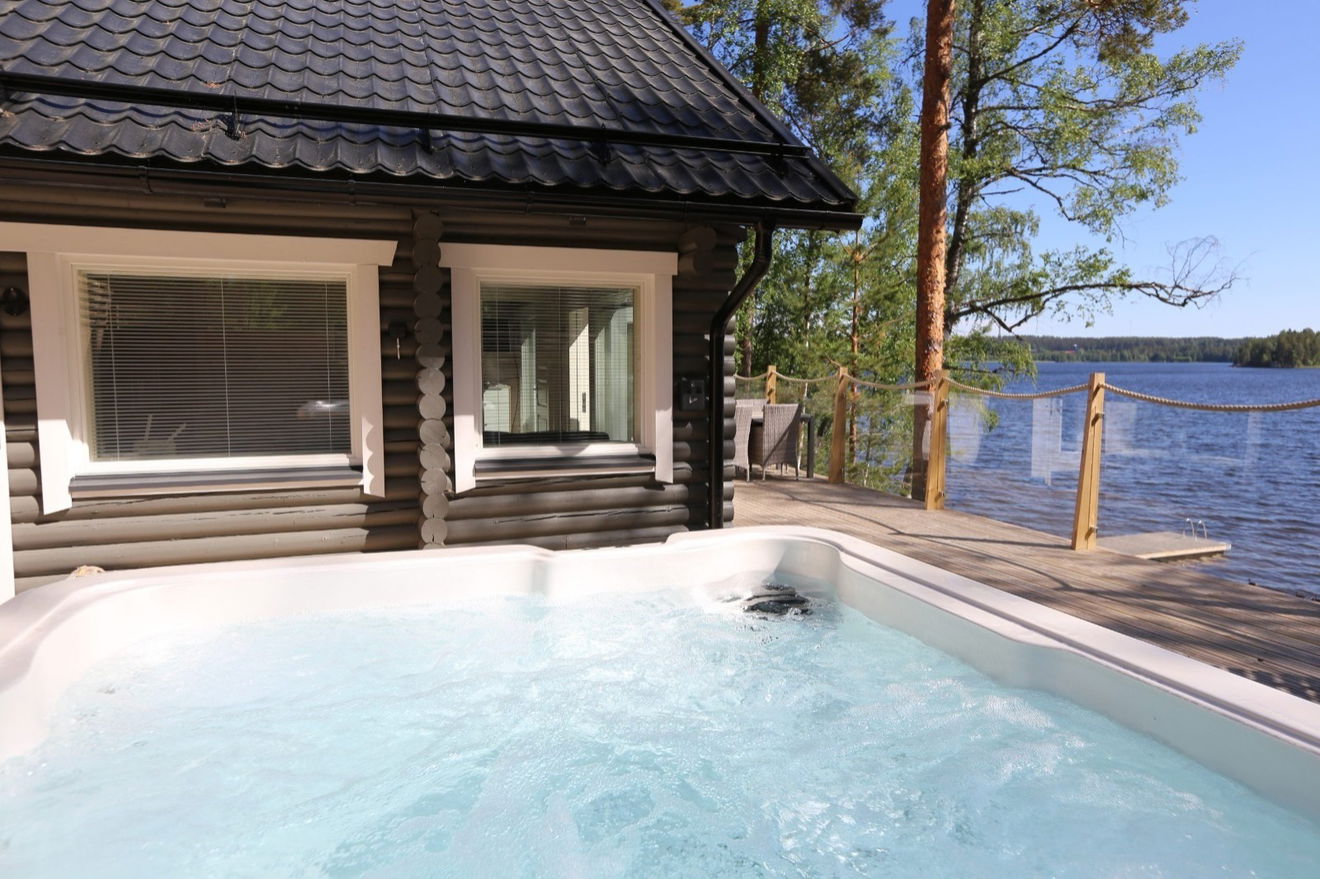 Hiking day trip from Helsinki
I can't recommend this enough. If you are in Helsinki on a city break, or a tour of the Baltic capitals and want to experience the nature of Finland, this is perfect. Our guide will pick you up from Helsinki city centre and only a short drive away you will be in the most unspoilt nature and ready to enjoy a leisurely hike through the wilderness. The scent of the pine trees, a fresh breeze off the lake, beautiful flora and fauna, all whilst learning about local traditions and skills in the Finnish nature. A pure delight, and a huge contrast to the hi-tech, vibrant buzz of Helsinki. Combine both destinations and you will truly feel Finland and understand the Finnish people so much more.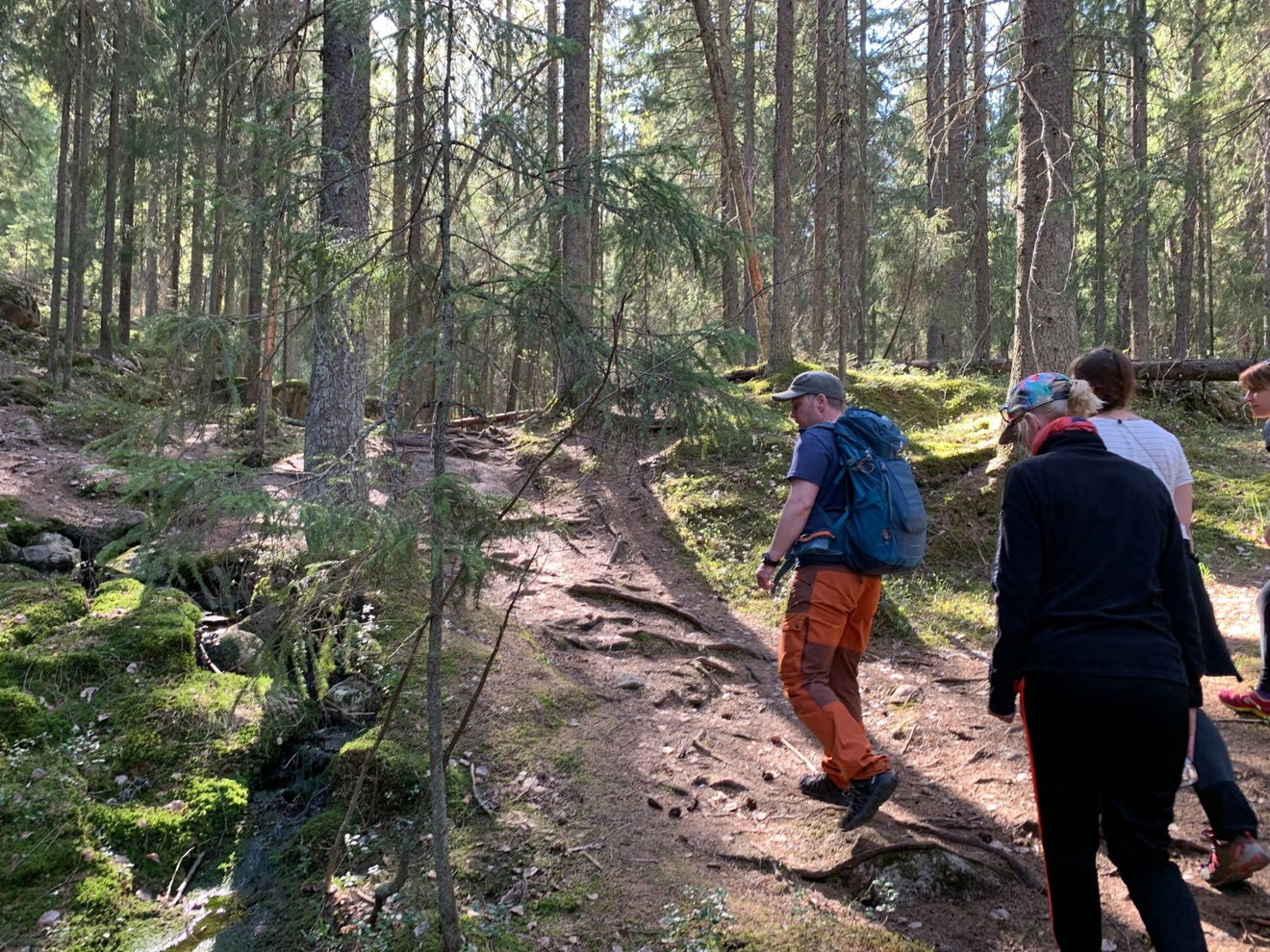 Oodi
I loved the recently built Helsinki Central Library called Oodi. Not only books but a place where you can come and design on a 3-D printer for less than a euro, use all sorts of sewing machines, enjoy gaming, or use meeting rooms. This is so much more than a library, it was designed with skills and community in mind too. Most places you visit in a city are old, historic sights, but this was a real step into the future. An absolutely stunning building and of course free to visit. Highly recommended!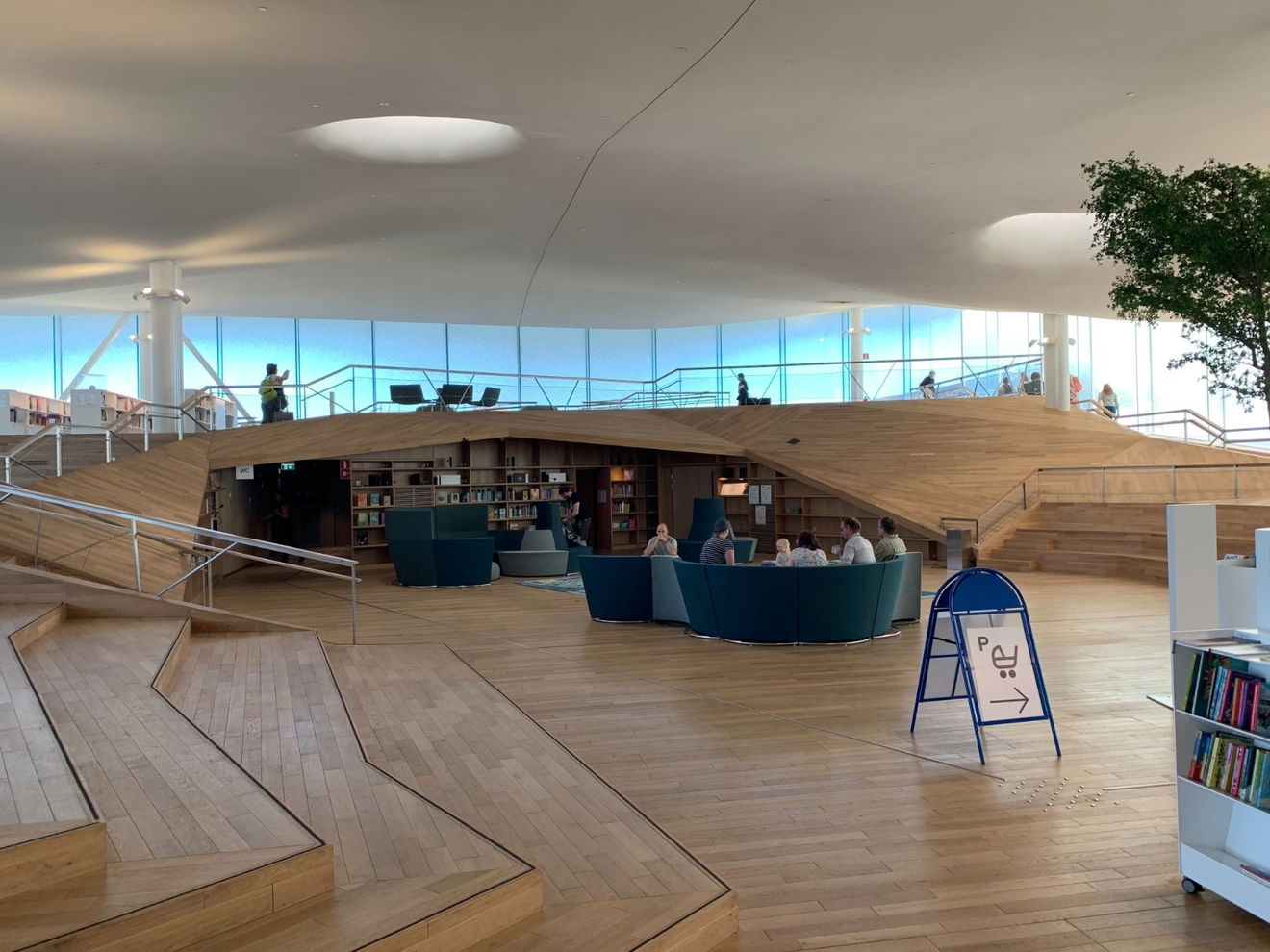 Amos Rex art museum
The Amos Rex art museum is spectacular. When I visited there was a Matisse exhibition, which was a bonus. But although the works of art inside are of course an attraction (I especially liked the mysterious floating concrete block!) - it is the outside that took my breath away. The architecture and design is simply stunning, and yet again Helsinki is bold and brave with its statement design and modern, edgy construction. This all adds to the hi-tech, advanced feel of Finland and makes the contrast with hiking around a tranquil lake so stark.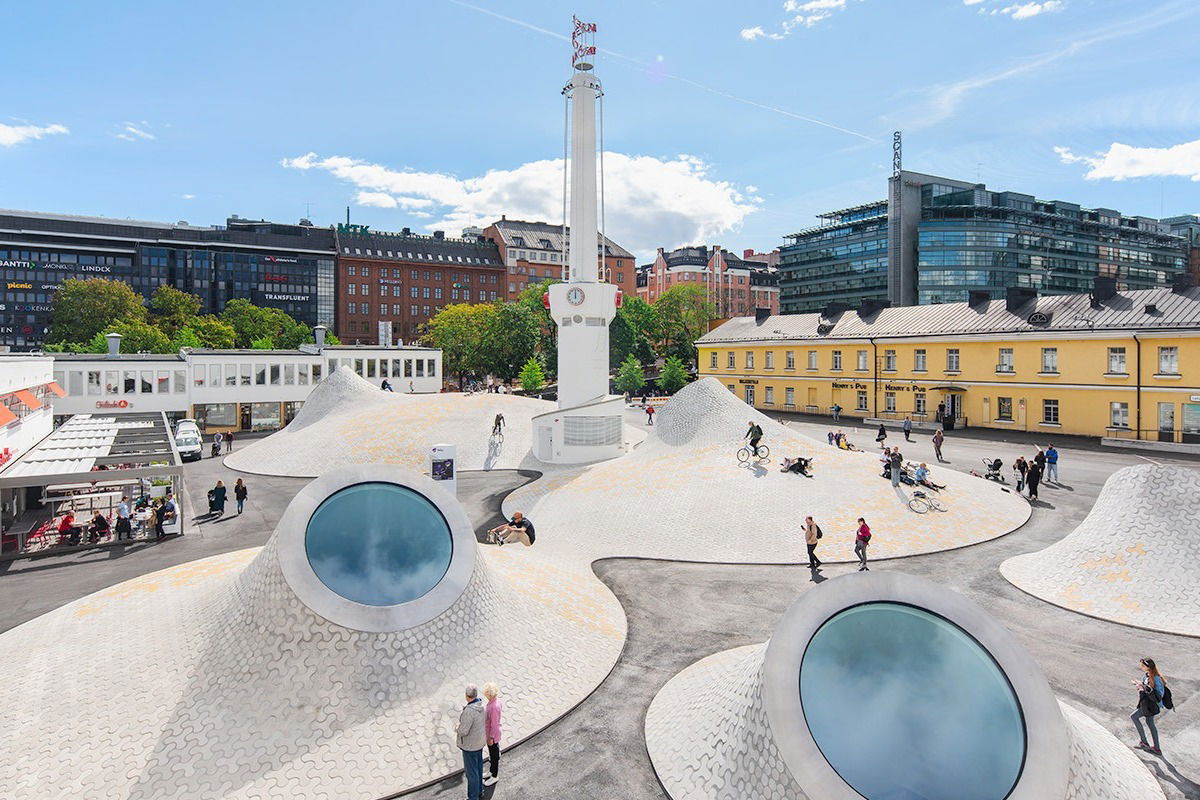 Helsinki island-hopping
What a great day out! This is a must-do in Helsinki. Only a 10-minute ferry ride from Helsinki harbour and we were on the small island of Lonna. Formerly used as a base to demagnetise ships so they wouldn't attract mines, the island is now a peaceful little island where nature is in charge now and you can enjoy the rewards of that by dining at a superb organic restaurant. A very easy and enjoyable trip from Helsinki, especially if combined with lunch (we advise you to pre-book in advance or when you arrive on the island).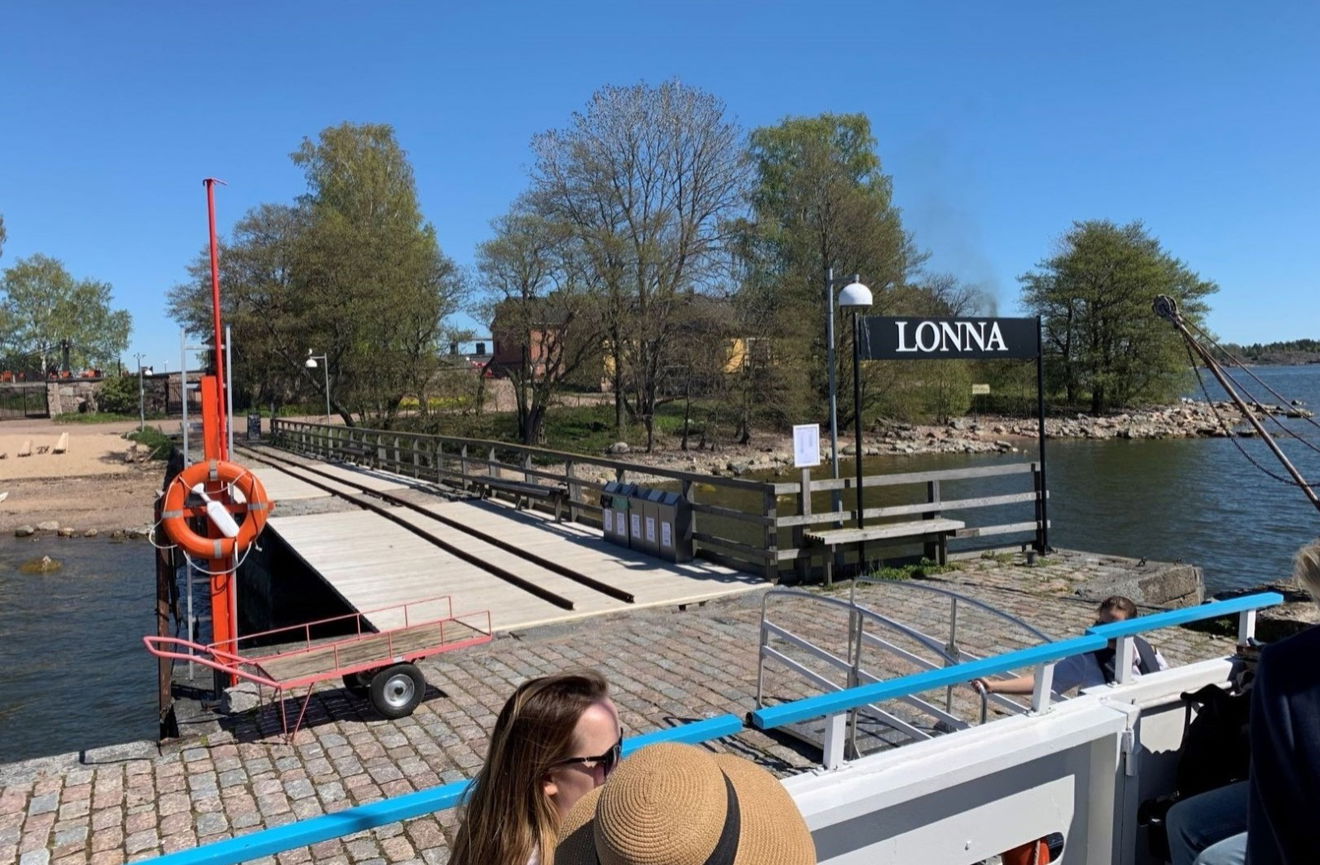 A very Finnish picnic
We were sat under the spiky canopy of pine trees, the blue sky full of summer promise and the woodsmoke from the nearby campfire swirling up to the sun. The lake shimmered and the leaves rustled, while our stomachs rumbled. Our hiking guide and host set about serving up wild blueberry juice and laying the table with a local lunch, and one of the most suprising things I ate that day was a reindeer wrap.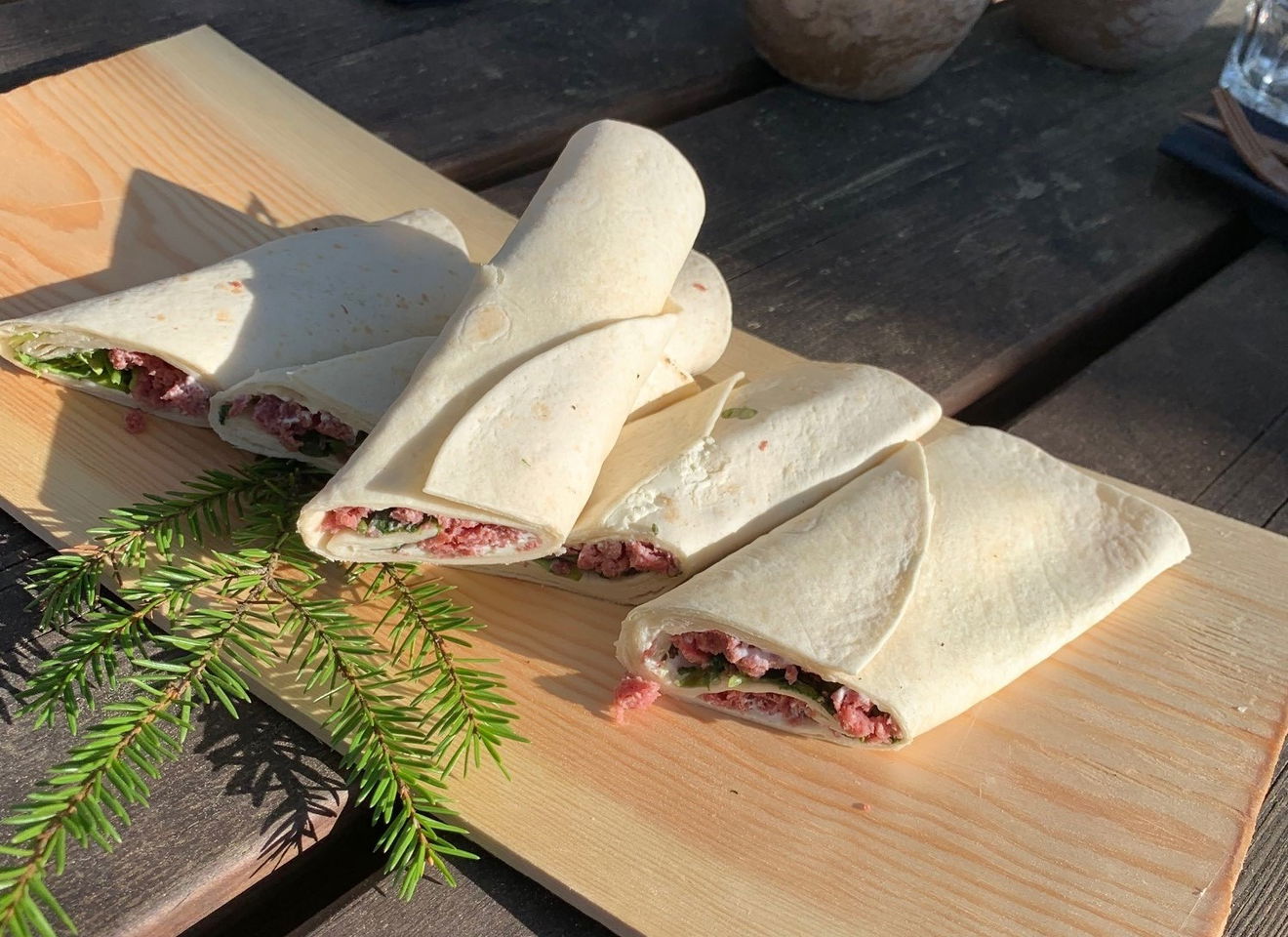 Campfire cooking
This was a real treat, both in terms of delicious food and local experience. At the end of our hike through the Finnish forest, we settled down in a peaceful place for refreshments. Now I have to admit that normally this is a sandwich and drink, but on this occasion we were treated to a luxurious experience of a private chef cooking us a most delicious meal over a campfire. Traditional salmon nailed to a piece of wood grilling on the flames, gorgeous lake & forest views surrounding us. This was pretty special, and yes we can arrange this for you and yours if you are tempted.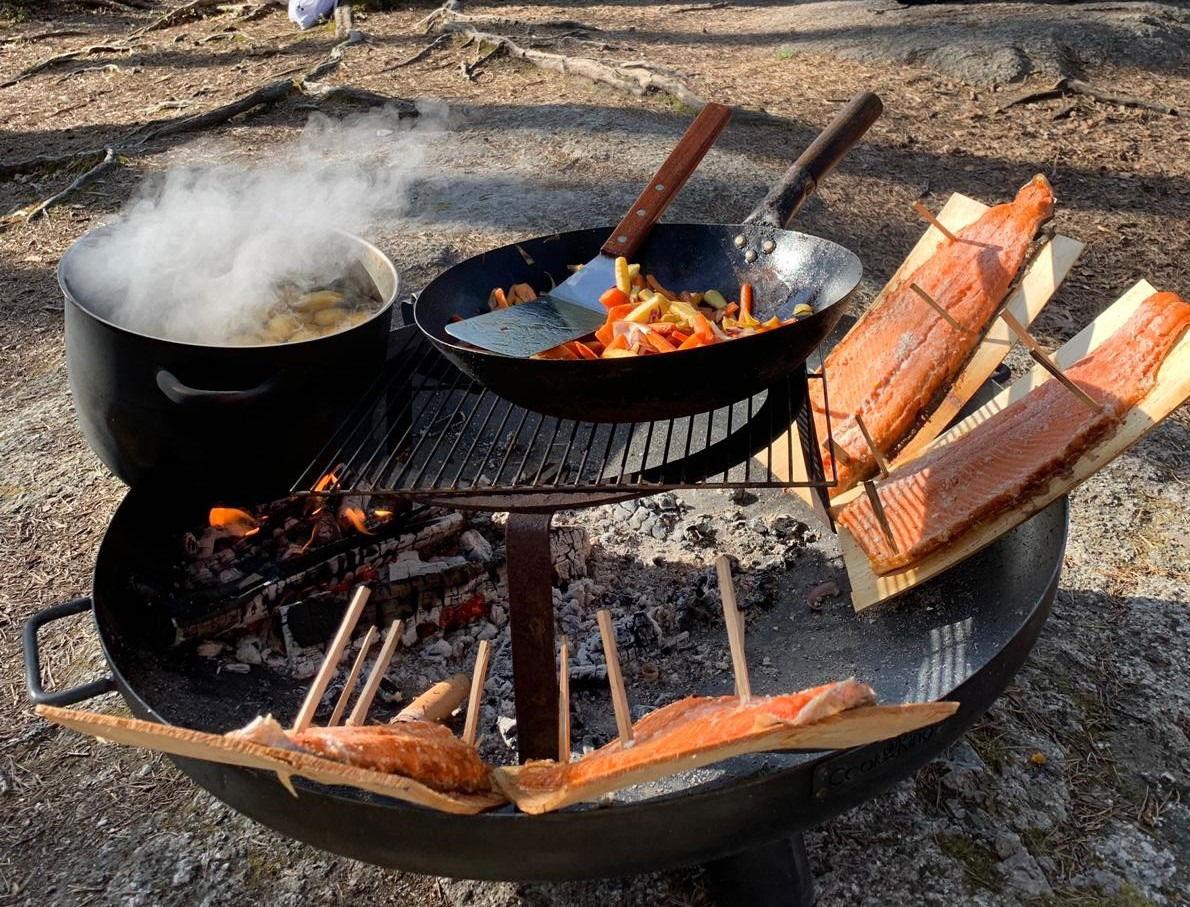 Picturesque Porvoo
And finally Porvoo, the beautiful, quaint little town with historic clapperboard houses, cobbled streets, charming cafes and lots of arts and crafts. Porvoo is our number one day trip from Helsinki, be it on a private tour with a guide or on a group tour. However you choose to visit, we highly recommend it. Yet again, another contrast between contemporary Helsinki and the quaint old days; colourful houses, flowers, pretty details and more wholesome creativity. Definitely visit Porvoo during your time in Helsinki.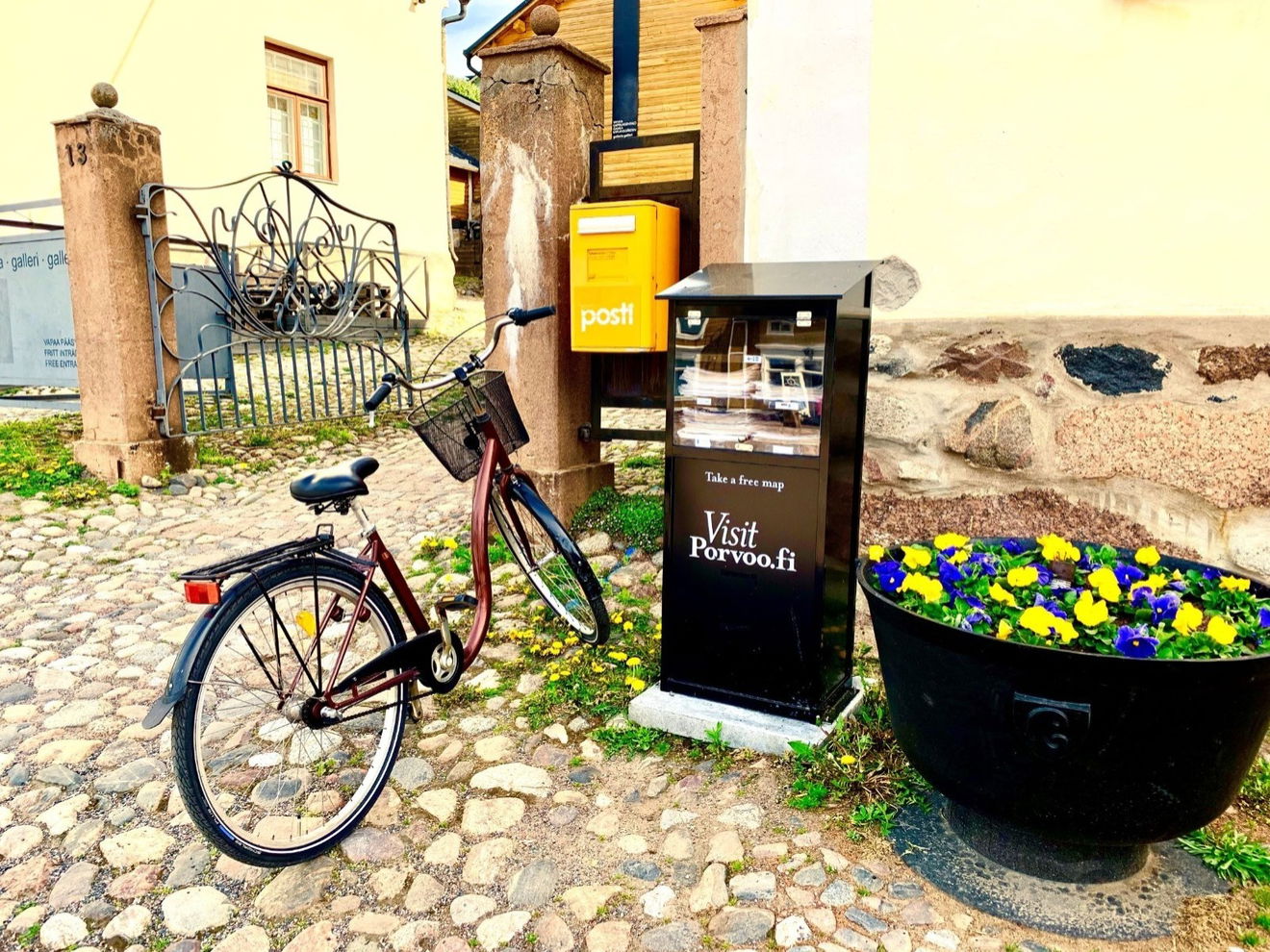 Experience and enjoy Finland like Phil did.
Visit Finland with us on a Helsinki city break, take a retreat into rural Finland for a day or a weekend, or combine a visit to Helsinki with Tallinn or a longer tour of the Baltic or Nordic countries. whatever your plans, we will help you get the most out of your travels to Finland.
Baltic Holidays are specialists in tailor-made private tours to Finland - you can see all of our FINLAND TOURS HERE.

Call or email Phil
The best way for us to match your interests and requirements with the right tour for you is to have a good chat. Call Phil on 0161 818 7140 or send him an email.
Email Phil