Baltic Capitals (Round Trip from Riga) Private Tour
Visiting Riga Vilnius Bauska Parnu Tallinn Riga
Baltic Capitals (Round Trip from Riga) Private Tour
Our round-trip Baltic tour designed around flights to & from Riga airport. This is a tailor-made private Baltic tour that really showcases the Baltic capitals, culture and landscapes along the way. Our exceptional local teams are ready to welcome you on your Baltic tour.
Tour Highlights
Built around return flights in/out of Riga
Tailored to suit you
Baltic States highlights
Private drivers & guides
Day 1 - Arrival to Riga
Transfer From Riga Airport To Your Hotel
Our driver will meet you in the arrivals hall and drive you to your hotel (they will be holding a sign with your name on it). It is a short drive to your hotel in Riga old town and you will soon be strolling the cobbled streets of old town or relaxing in a cafe or restaurant. Welcome to Riga!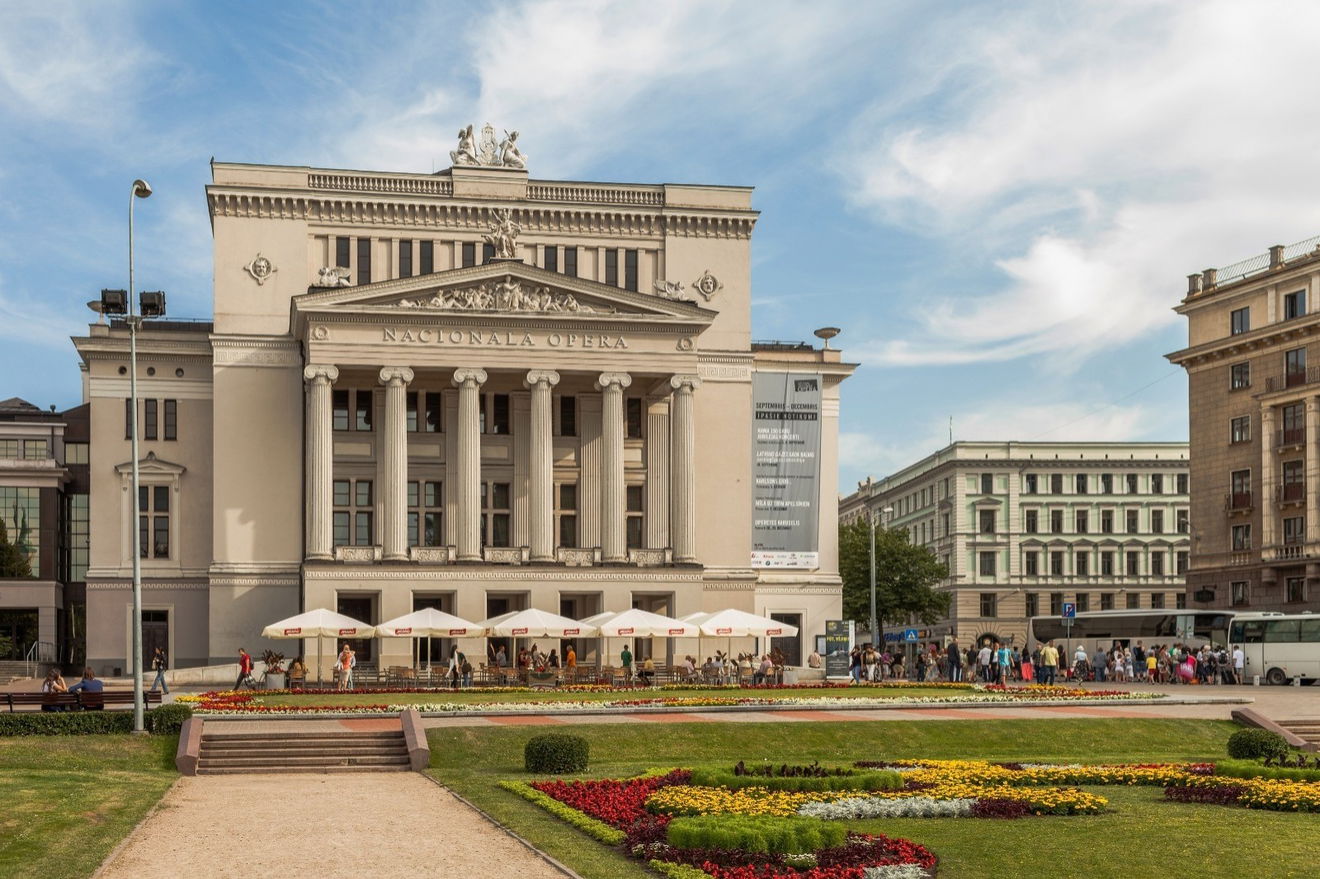 Day 2 - Riga
3 Hour Private Walking Tour
You will be met in the reception of your hotel by your English speaking guide for your privately guided 3 hour walking tour of Riga. Our guide will show you the main sights of Riga and help you get acquainted with the city. If you have particular interests, please do say as they will do their best to tailor the tour to suit you. Learn about life in Latvia, the culture, history and how to get the most from your time in Riga - be sure to ask your guide for recommendations on the best local places to go for dinner or the best cafes!
Day 3 - Riga
Sigulda, Cesis & Turaida Private Day Trip
A charming day trip with our driver-guide out to explore the Gauja national park area of Latvia. On this day trip you will visit: Sigulda (Latvian Switzerland): enjoy a rare combination of medieval castles, picturesque hilly landscapes (with a river running amidst sandy caves), a sculpture park and flowers that are extinct in most countries of Europe. Here you will take a cable car across the valley to visit Turaida.
Day 4 - Riga to Vilnius
Riga To Vilnius (Via Rundale Palace) Private Transfer
Our driver-guide will pick you up from your hotel and drive you to Vilnius. On the way, you will have a 1.5 hour stop to visit Rundale Palace with an English speaking guide.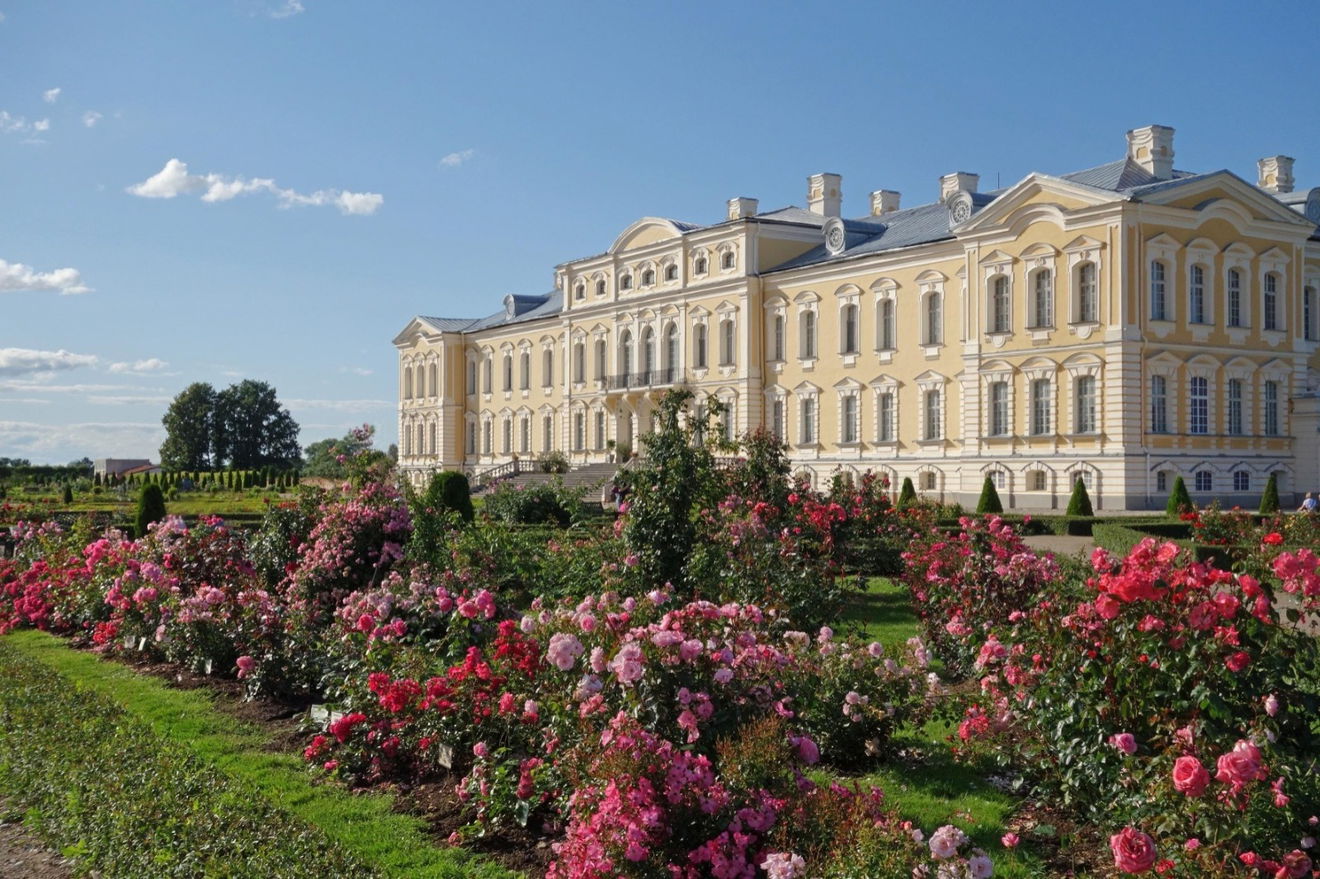 Day 5 - Vilnius
Vilnius Walking Tour With Private Guide (3 Hours)
Our English-speaking guide will meet you in your hotel reception and take you for a 3 hour privately guided walking tour of Vilnius. This is a great way to get your bearings on your first day whilst discovering the main sights of Old Town. Our guide will bring Vilnius to life with their knowledge and stories (and hints and tips on where to sightsee independently or to eat and drink!) If you don't fancy walking for 3 hours, you are very welcome to stop at one of the many cafes in the old town and chat with your guide about life in Lithuania, what to see etc. Discover Vilnius at your pace in the company of our local guide - it's the best way.
Day 6 - Vilnius
Trakai Castle Private Tour
Today you will visit the iconic Trakai Castle; traverse the lake via the wooden bridges and explore the inner courtyard and exhibitions, before returning to the mainland and wandering the wooden house-lined streets of Trakai village and try a local 'kibinai'... look back to view Trakai Castle in all its splendour, a truly iconic Lithuanian view.
After Trakai, choose from one of these other sights or experiences:
a Kibinai cooking class in Trakai
visit Grutas Park Soviet sculpture park
visit Rumsiskes open-air ethnographic museum

hiking in the national park
a traditional crafts workshop
visit Kernave archaeological centre
kayaking or sailing on Galve lake

Day 7 - Vilnius to Bauska
Vilnius To Bauska (Via Hill Of Crosses) Private Transfer
Our driver-guide will pick you up from your hotel and drive you to Bauska in southern Latvia. On the way, you will stop to visit the unique and highly emotive Hill of Crosses near Siauliai.
Day 8 - Bauska to Parnu
Bauska To Parnu (Via Open Air Or Motor Museum) Private Transfer
Private transfer from Bauska to Parnu with our driver-guide. On the way you can choose to stop and visit the Open Air Ethnographic museum OR Riga Motor Museum. Both are on the outskirts of Riga and well worth a visit, ideal to break up your journey to Parnu. Please note the Motor Museum is closed on Mondays.
Day 9 - Parnu to Tallinn
Parnu To Tallinn (Via Soomaa National Park) Private Transfer
Our driver-guide will pick you up from your hotel and drive you to Tallinn. On the way you will visit the unspoilt Soomaa National Park to experience wild Estonia; local flora and fauna, bog-walking and local traditions.
Day 10 - Tallinn
Tallinn 3 Hour Walking Tour With Private Guide
Our guide will meet you at your hotel reception and take you for a 3 hour walking tour of Tallinn old town. This is a great way to get your bearings and ask any questions about your stay in Tallinn. There is no script - feel free to ask about life in Tallinn, how things have changed and modern life vs Soviet occupation - enjoy learning from a local.
Day 11 - Tallinn
Lahemaa Private Day Trip
Your guide will pick you up at your hotel at 10am and take you for a privately guided day trip to Lahemaa - one of Europe's biggest national parks. After a 1 hour drive you will visit your selection of the highlights in Lahemaa: Palmse manor house, Altja fisherman's village, Käsmu village and peninsula, Viinistu art museum or Viru bog walking trail.
* We also offer the option to have lunch at the charming 'Mer Mer' home restaurant in Lahemaa national park. Or if you like cooking, you can participate in a cookery lesson with Chef Merrit at 'Mer Mer' who specialises in Mediterranean cuisine, usually with an Estonian twist. If interested, please ask us for details.
Day 12 - Tallinn to Riga airport
Tallinn to Riga Airport Private Transfer
This final day will depend on your flight departure times. We will adapt your day accordingly with sightseeing on the way or an extra night... Depart Riga and take home memories from your Baltic tour.
TOUR PRICES
From 2,655 EUR per person = based on two people sharing a double/twin room in 4* hotels
All of our private tours are tailored to suit each client so the final price is dependent on your preferences, travel dates & availability. Contact us for a quote.
TOUR NOTES
Everything about this tailor-made private tour can be altered to suit you.
For groups of friends we can offer a discount, so please ask us about this.
If you want to visit a particular place or event - we can arrange this.
This tour does not include flights - you can book your own or we can do this for you.
Contact us to discuss your travel plans.
We take with us wonderful memories.
A note to say THANK YOU for arranging such an interesting and scenic tour! We enjoyed every place we visited and the guides were all top notch. Friendly and helpful. We enjoyed their company through our travels and sharing of their life stories if they experienced the Soviet occupation. This is something every person should hear and know about. It was so important and to see the resilience and positive outlook really was admirable. We take with us wonderful memories. It was a pleasure to travel with your guidance and support. We always felt well taken care of. Another nice feature for us was the free time component which we liked to explore , shop, go to the Spa etc...
Ms Midura, Tailor-made Baltic tour, June 2023