Best of the Baltic States Private Tour
Visiting Vilnius Kaunas Klaipeda Curonian Spit Bauska Riga Tartu Parnu Saaremaa Tallinn
Best of the Baltic States Private Tour
The ultimate tour of the Baltic States of Lithuania, Latvia & Estonia. Devote a bit more time on a longer tour to combine the main sights and Baltic capitals of Vilnius, Riga & Tallinn with special local experiences, rural life, unspoilt nature and the beautiful Baltic coast.
Tour Highlights
Our very popular 'slow travel' Baltic States tour
Exceptional personal guides and drivers
Can start any day of the year
Can start in Vilnius, Riga or Tallinn to suit your flights
Choose from 3, 4 or 5 star hotels
Tailor the itinerary to suit you - add day trips, extra nights or travel on to our other destinations
Day 1 - Arrival to Vilnius
Private Transfer From Vilnius Airport To Your Hotel
Our driver will meet you in the arrivals hall and drive you to your hotel. You will soon be checked in and strolling the picturesque streets of Old Town. Welcome to Vilnius!
Day 2 - Vilnius
Vilnius Walking Tour With Private Guide (3 Hours)
Our English-speaking guide will meet you in your hotel reception and take you for a 3 hour privately guided walking tour of Vilnius. This is a great way to get your bearings on your first day whilst discovering the main sights of Old Town. Our guide will bring Vilnius to life with their knowledge and stories (and hints and tips on where to sightsee independently or to eat and drink!) If you don't fancy walking for 3 hours, you are very welcome to stop at one of the many cafes in the old town and chat with your guide about life in Lithuania, what to see etc. Discover Vilnius at your pace in the company of our local guide - it's the best way.
Day 3 - Vilnius
Trakai Castle Private Tour
Today you will visit the iconic Trakai Castle; traverse the lake via the wooden bridges and explore the inner courtyard and exhibitions, before returning to the mainland and wandering the wooden house-lined streets of Trakai village and try a local 'kibinai'. look back to view Trakai Castle in all its splendour, a truly iconic Lithuanian view.
After Trakai, choose from one of these other sights or experiences:
a Kibinai cooking class in Trakai
a traditional crafts workshop
visit Kernave archaeological centre

visit Grutas Park Soviet sculpture park

visit Rumsiskes open-air ethnographic museum

kayaking or sailing on Galve lake
hiking in a nearby national park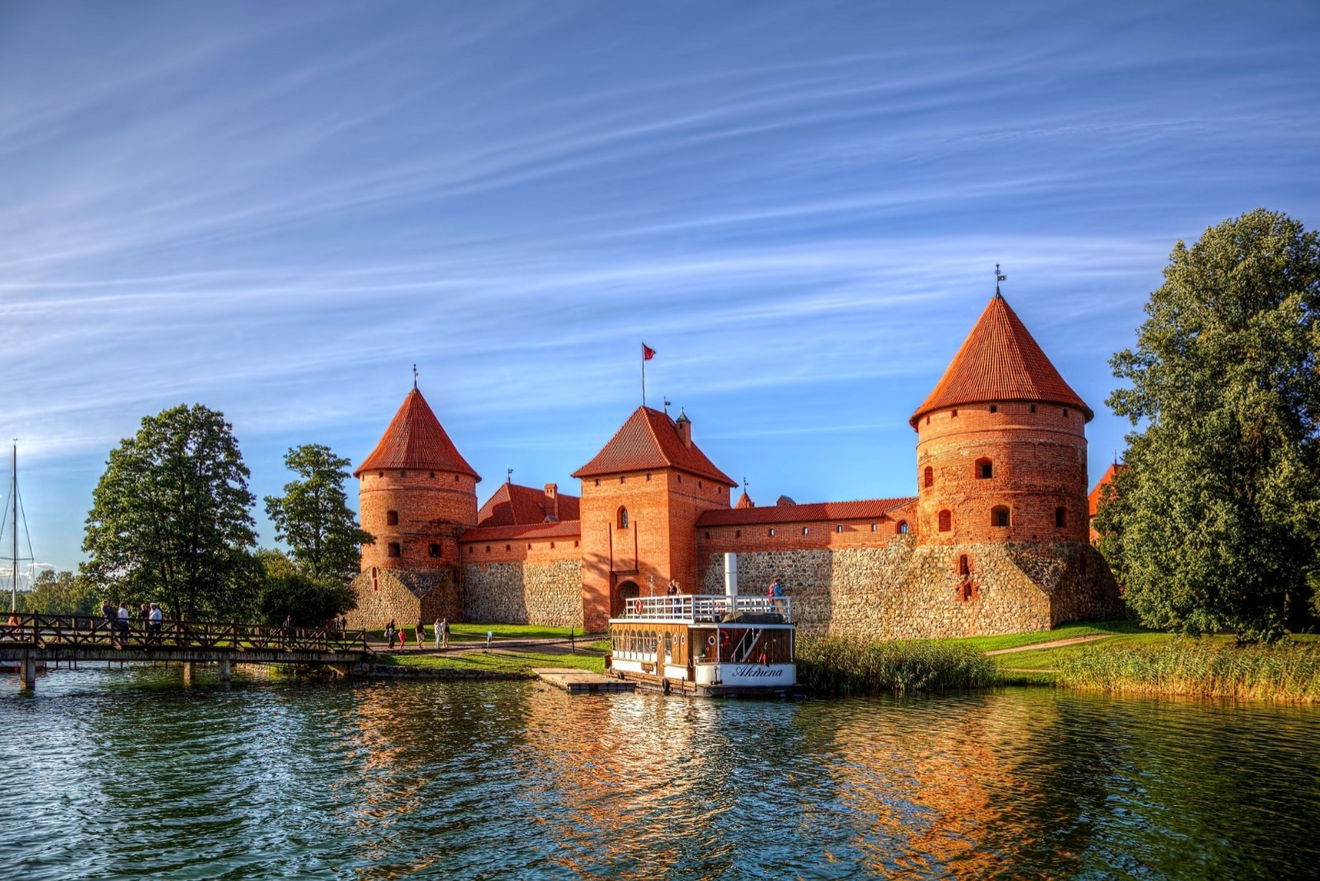 Day 4 - Vilnius to Kaunas
Vilnius To Kaunas (Via Rumsiskes) Private Transfer
Our driver-guide will pick you up from your hotel and drive you to Kaunas. On the way you will visit Rumsiskes open-air ethnographic museum. Rumsiskes is a charming collection of traditional houses and farmsteads laid out in picturesque countryside. During peak season you can watch local artisans at work, and many artefacts are on display. A delightful way to experience Lithuanian traditions and heritage.
Day 5 - Kaunas
Kaunas Old Town, Ninth Fort & Pazaislis Monastery Private Day
Today you will explore Kaunas old town and city centre, before heading out to the outskirts for two very different experiences. First of all you will visit the Ninth Fort; a former prison camp and a chilling reminder of Lithuania's recent past. After we visit the stunning Pazaislis monastery which is the largest monastery complex in Lithuania, and the most magnificent example of Italian baroque architecture in the country. A mix of emotions and impressions today, but you will feel you know Lithuania so much more than when you woke up this morning.
Day 6 - Kaunas to Klaipeda
Kaunas To Klaipeda (Via Cold War Museum) Private Transfer
Our driver-guide will pick you up from your hotel and drive you to Klaipeda. On the way you will visit the fascinating Cold War Museum at Plokstine (a former secret Soviet missile base). It is also possible to stay in the seaside resort of Palanga, or on the Curonian Spit - feel free to discuss these options with us.
Day 7 - Klaipeda
The Magic Of The Curonian Spit Private Tour
Discover the Curonian Spit with a local guide, they will be driving their car so you can cover many of the sights along the Curonian Spit. Of course, there will be lots of opportunities to explore like a local, with their inside knowledge! Visiting this unique place in Lithuania is a memorable experience. It is rather like stepping into another land, one of sandy dunes, pine trees, fishing villages and folklore. In Juodkrante you will have the possibility to visit the Hill of Witches an open-air museum based on legends and Lithuanian fairy tales. The village of Nida is famous for being a former fishing village, nowadays it is a quaint resort with the highest sand dunes from which there is a panoramic view of the spit, the lagoon and the Baltic sea. Please note for families this tour can be tailored to suit your family, eg. shortened, or more time on Witches Hill or playing in the sand! This tour lasts 7 hours and includes guiding, transportation and ferry.
Day 8 - Klaipeda to Bauska
Klaipeda To Bauska (Via Hill Of Crosses) Private Transfer
Our driver-guide will pick you up from your hotel and drive you to Bauska. On the way you will visit the iconic Hill of Crosses near Siauliai, a unique and extremely emotive monument to Lithuania's history. You can choose to overnight either in a characterful rural hotel or in a boutique manor house.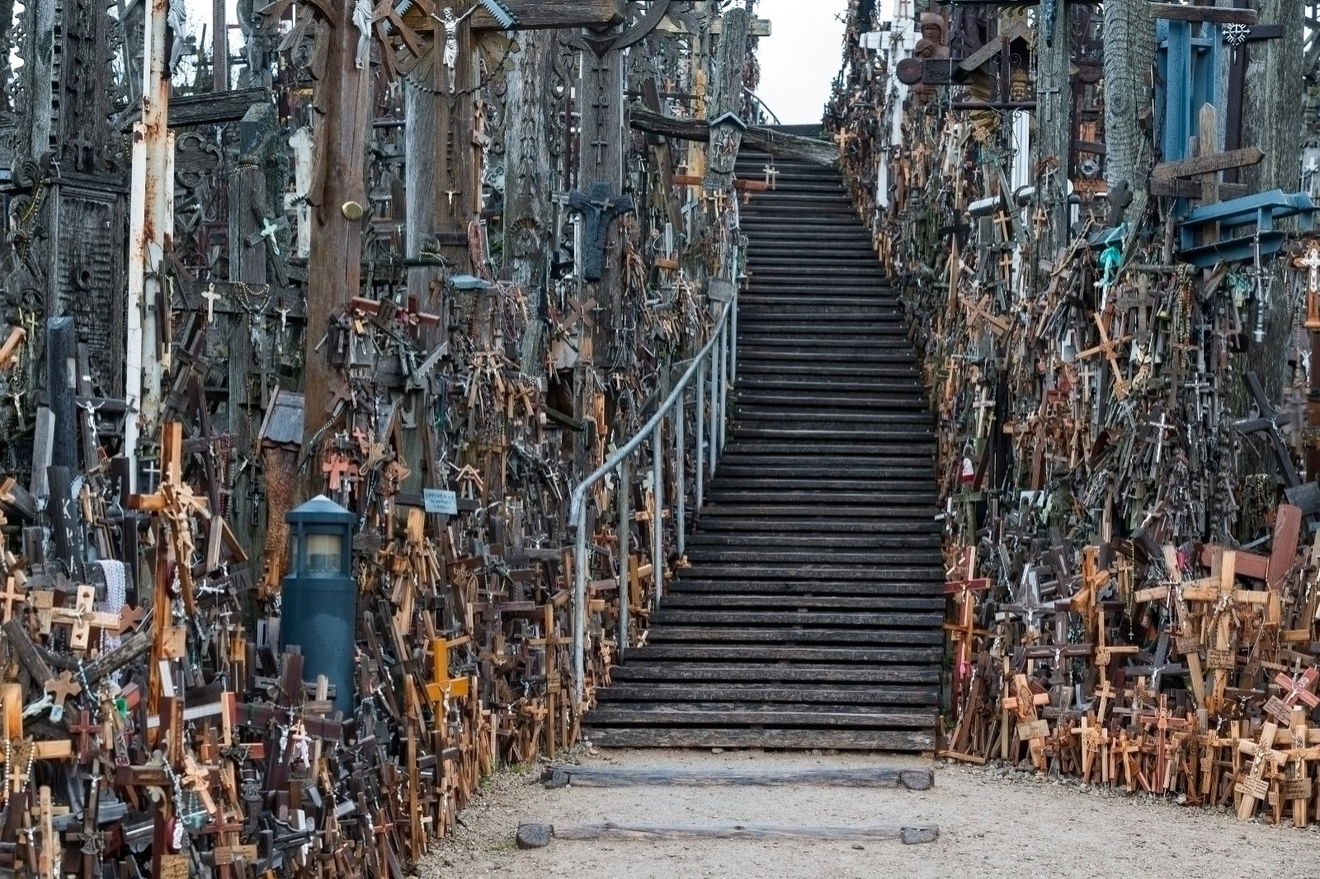 Day 9 - Bauska to Riga
Bauska To Riga (Via Rundale Palace) Private Transfer
Our driver-guide will pick you up from your hotel and drive you to Riga. On the way, you will stop to visit Rundale Palace for an official tour with an English-speaking guide. As always, if you want to visit an alternate sight on this journey, we can arrange that - chat with us about the options.

Day 10 - Riga
Riga 3-hour Private Walking Tour
You will be met in the reception of your hotel by your English speaking guide for your privately guided 3 hour walking tour of Riga. Our guide will show you the main sights of Riga and help you get acquainted with the city. If you have particular interests, please do say as they will do their best to tailor the tour to suit you. Learn about life in Latvia, the culture, history and how to get the most from your time in Riga - be sure to ask your guide for recommendations on the best local places to go for dinner or the best cafes!

Day 11 - Riga
Sigulda, Cesis & Turaida Private Day Trip
A charming day trip with our local driver-guide out to explore the Gauja national park area of Latvia. You will visit: Sigulda (Latvian Switzerland): enjoy a rare combination of medieval castles, picturesque hilly landscapes (with a river running amidst sandy caves), a sculpture park and flowers that are extinct in most countries of Europe. Take a cable car across the valley to visit Turaida. Turaida: in the language of the ancient Livs, Turaida means 'Garden of God'. Everybody who arrives in Turaida is convinced of the harmony of nature and creative work of man. Visit Cesis, a typical European medieval town with a Latvian twist and a medieval castle.
Day 12 - Riga to Tartu
Riga to Tartu Private Transfer
Our driver-guide will pick you up after breakfast and drive you to Tartu.
Tartu Private Walking Tour
Once you are checked in and had some lunch, our local guide will meet you at your hotel reception and take you for a tour of Tartu. Tartu is a youthful university town where everything is very close. The tour will include the main sights of Tartu including the Town Hall Square, the Barclay House (the local Tower of Pisa), Emajõgi River and the Arched Bridge and many lesser-known local places too. Chat with your guide and if there is anything you particularly want to see, please say. Take the opportunity to learn about the best places to eat and drink too, local advice is invaluable.
Day 13 - Tartu
Setomaa Private Day Trip
Discover Setomaa with our wonderful local guide. You will get acquainted with the unique Seto culture, usually visiting a museum or two, having a dress-up-as-a-Seto workshop (if interested) or just a presentation of Seto national clothes and handicraft and hear some Seto singing. If more time, we visit some more people, like the local soapmaker or a farm. Since Setos are Orthodox, we also pay a short visit to church or a chapel, as these help to understand the local culture. And of course, we taste Seto cuisine and look around in the beautiful nature. We can have a short hike, if you would like. The trip can be tailored to suit your interests or to include a local event or celebration. however you experience Setomaa it is a cultural highlight of any tour of Estonia. (The trip averages 7-8 hours long, although it can be shortened to 6 hours if necessary. Lunch is to be bought locally).
Day 14 - Tartu to Parnu
Tartu To Parnu (Via Viljandi) Private Transfer
Our driver will pick you up from your hotel and drive you to Parnu. Please note this is not a driver-guide, just a driver. If you wish to be accompanied by a guide please ask as this will be an additional cost. On the way, you will stop off for a couple of hours in the small town of Viljandi with its castle ruins and small old town. In Viljandi, there are some nice cafes and restaurants where you can enjoy coffee or lunch. Choose to stay in a historic Art Nouveau villa, Scandi-cool spa hotel or a small boutique hotel in Parnu.
Day 15 - Parnu to Saaremaa
Parnu To Saaremaa (With Sightseeing On Muhu) Private Transfer
After breakfast, our driver-guide will pick you up from your hotel and drive you (via the ferry) to Saaremaa island. On the way you will be shown some of the highlights of Muhu Island including Muhu ethnographic museum and enjoy lunch at a local restaurant (food and drink payable locally).
Day 16 - Saaremaa
Highlights Of Saaremaa Private Tour
Today you will discover Saaremaa island. Our driver-guide will pick you up from your hotel and you will explore the island of Saaremaa, it is an idyllic island full of natural and cultural sights including Kaali Meteorite Craters, Angla Windmills, Karja Medieval Church of St. Catherine and Panga cliff. Tour lasts approximately 5 hours with our friendly local guide, transport by car and all entrances included.
Day 17 - Saaremaa to Tallinn
Saaremaa To Tallinn (Via Eco Farms) Private Transfer
Our driver-guide will pick you up and drive you to Tallinn. On the way you will visit some Estonian eco-farms to get a glimpse into rural Estonian life and local farming.
Day 18 - Tallinn
Tallinn 3 Hour Walking Tour With Private Guide
Our guide will meet you at your hotel reception and take you for a 3 hour walking tour of Tallinn old town. This is a great way to get your bearings and ask any questions about your stay in Tallinn, maybe you want to learn some basic words, get some tips on good cafes, or learn how to use public transport - our guide will be pleased to help!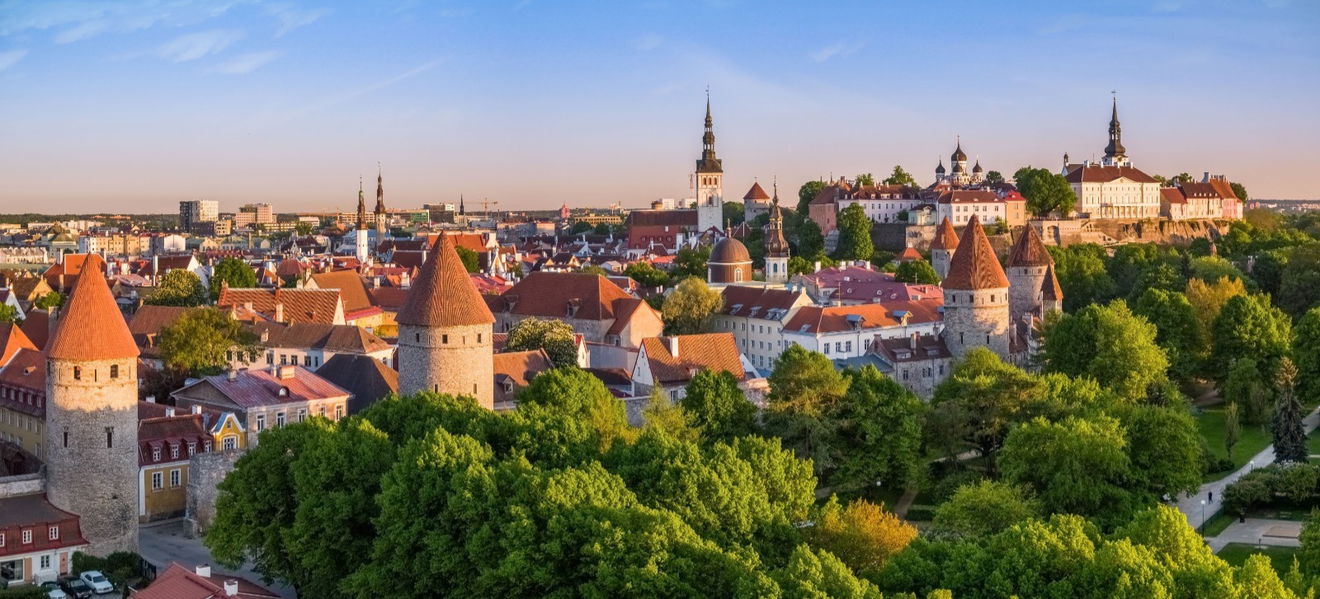 Day 19 - Tallinn
Lahemaa National Park Private Tour
Today your guide will pick you up at your hotel and take you for a privately guided day trip to Lahemaa - one of Europe's biggest national parks. You will visit a selection of the following places according to weather and time: Palmse manor house, Altja fisherman's village, Käsmu village and peninsula, Viinistu art museum and Viru bog walking trail.
* We also offer the option to have lunch at the charming 'Mer Mer' home restaurant in Lahemaa national park. Or if you like cooking, you can participate in a cookery lesson with the chef who specialises in Mediterranean cuisine, usually with an Estonian twist. If interested, please ask us for details.

Day 20 - End of your tour
Transfer From Your Hotel to Tallinn Airport
Our driver will pick you up from your hotel and drive you to Tallinn airport.
TOUR PRICES
From 4,055 EUR per person = based on two people sharing a double/twin room in 4* hotels
All of our private tours are tailored to suit each client so the final price is dependent on your preferences, travel dates & availability. Contact us for a quote.
TOUR NOTES
Everything about this tailor-made private tour can be altered to suit you.
For groups of friends we can offer a discount, so please ask us about this.
If you want to visit a particular place or event - we can arrange this.
This tour does not include flights - you can book your own or we can do this for you.
Contact us to discuss your travel plans.
The guides were the real high spot of our travels and really made the trip.
I just want to thank you both for a fabulous introduction to all the countries that we visited. The people everywhere were incredibly friendly, and the towns and countryside were extremely interesting. The guides were the real high spot of our travels and really made the trip. Each one had a slightly different style, but each added to our understanding of the local culture and history, often with personal perspectives. The driver-guides - Linas, Normands, and Urmas - deserve special mention. They were truly outstanding and went out of their way to show us as much as possible. They really made the trip what it was. We will certainly recommend you to anyone we know who is travelling to Lithuania and the Baltic region. Thank you again.
Ms Rader, Tailor-made Private Tour of the Baltics, September 2022