Estonia Highlights Private Tour
Visiting Lahemaa Muhu Parnu Saaremaa Tallinn Tartu
Estonia Highlights Private Tour
After exploring the charming old town of Tallinn, venture out into the countryside, to the coast, the islands and smaller cities and towns. Experience the nature, history and culture of Estonia in the company of our local guides and enjoy free time to explore at leisure - tailor this tour to suit you.
Tour Highlights
Customised tour of Estonia
Exceptional personal guides and drivers
Handpicked hotels
Can start any day of the year
Day 1 - Arrival to Tallinn
Private transfer from Tallinn airport to your hotel
Our driver will meet you in the arrivals hall and drive you to your hotel. You will soon be checked-in, unpacked and wandering the winding streets of Old Town. Welcome to Estonia!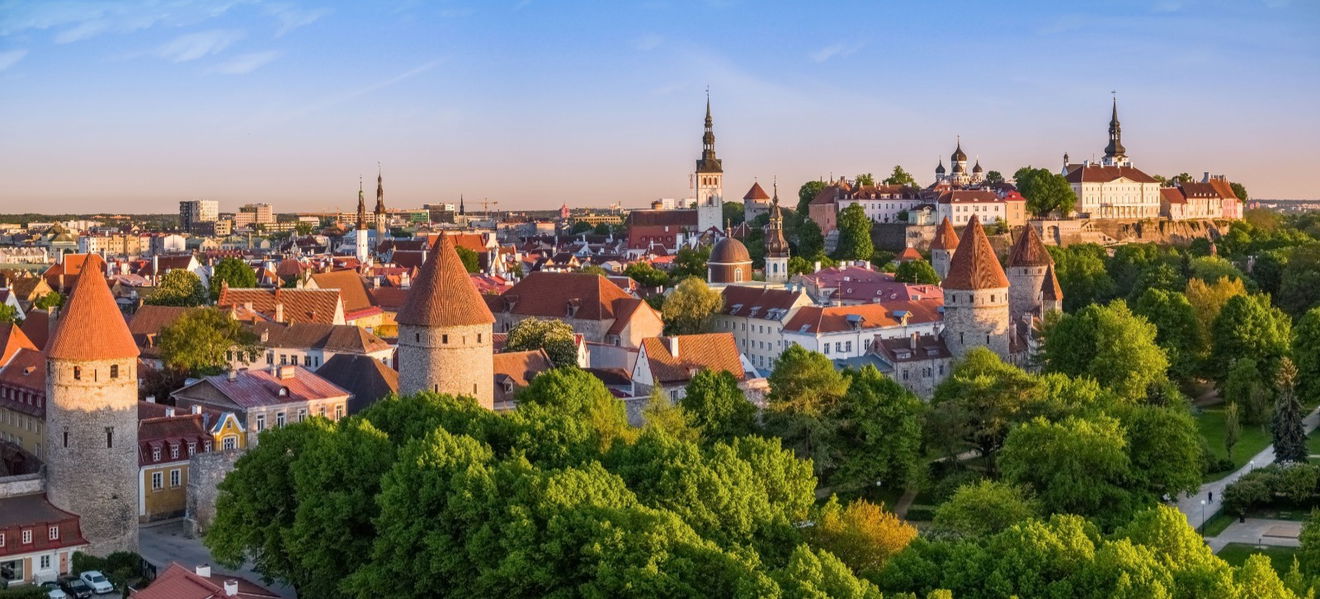 Day 2 - Tallinn
Tallinn Walking Tour with Private Guide (3 hours)
Our guide will meet you at your hotel reception and take you for a 3 hour walking tour of Tallinn old town. This is a great way to get your bearings and ask any questions about your stay in Tallinn, maybe you want to learn some basic words, get some tips on good cafes, or learn how to use public transport - our guide will be pleased to help!
Day 3 - Tallinn
Lahemaa National Park Private Day Trip
Your guide will pick you up at your hotel at 10am and take you for a privately guided day trip to Lahemaa - one of Europe's biggest national parks. After an hours drive we will visit your selection of the many sights of Lahemaa, according to the weather and time. it is also possible to stay overnight in a manor house this evening, rather than return to Tallinn - ask us for details.
Day 4 - Tallinn to Tartu
Tallinn to Tartu (sightseeing along the way) Private Transfer
Our driver-guide will pick you up and drive you to Tartu, sightseeing along the 'Onion Road' on the way including Kasmu fishing village, lunch at a local restaurant and Alatskivi Castle if time permits.
Day 5 - Tartu
Setomaa Private Day Trip
This is a day trip with a local guide exploring South eastern Estonia, enjoying the nature and heritage of Polva county and the preserved culture of the Setu. You'll drive to the Seto Peasant Museum at Varska. The Seto people are one of the most original ethnic groups in the Baltic region and their culture and folk traditions live on. The museum is a copy of a traditional Seto farm and you can eat Seto traditional food. If time permits, on the return to Tartu you will visit Puisa sandstone caves.
Day 6 - Tartu to Parnu
Tartu to Parnu (via Viljandi) Private Transfer
Our driver will pick you up from your hotel and drive you to Parnu. On the way you will stop off for a couple of hours in the small town of Viljandi with its castle ruins and small old town. In Viljandi there are some nice cafes and restaurants where you can enjoy coffee or lunch. In Parnu you can choose to stay in a spa hotel, Art Nouveau villa or boutique hotel.
Day 7 - Parnu
A day exploring Parnu
Day at leisure to explore Parnu; walk along the beach, visit a spa centre or stroll the old town enjoying the cafes and craft shops. A beautiful place to explore, if you want the company of a guide please ask (we have a nice food tour of Parnu).
Day 8 - Parnu
Soomaa National Park Day trip
The perfect way to explore the Estonian nature and wilderness, with our wonderful local guides on a day trip to Soomaa national park. Meet the locals, learn about the nature and simply enjoy being in some of the most stunning, tranquil, unspoilt nature in Europe. You can meet your guide at Soomaa, or be picked up from your accommodation if you need a transfer. During your day you will enjoy a picnic lunch in the heart of the nature and can choose from one of the following activities: canoeing on the river, hiking in the bog (bog walking and/or bog shoeing), paddling dugout canoe, picking and tasting mushrooms and wild berries, tracking wildlife, kick sledding, snowshoeing & back-country skiing.
Day 9 - Parnu to Saaremaa
Parnu to Saaremaa (sightseeing on Muhu island) Private Transfer
Our driver-guide will pick you up from your hotel and drive you (via the ferry) to Saaremaa island. On the way you will be shown the highlights of Muhu Island including Muhu ethnographic museum and enjoy lunch at a local restaurant (food and drink not included). This is a real escape from it all journey, you are going deeper into island life, away from busy schedules and places.
Day 10 - Saaremaa
A day exploring Kuressaare
Day at leisure to enjoy your stay in a spa hotel (we can pre-book treatments for you) and explore the pretty town of Kuressaare, visit the Bishop's Castle, the marina and the small old town.
Day 11 - Saaremaa
Highlights of Saaremaa Private Day Tour
Our driver-guide will pick you up from your hotel and you will explore the island of Saaremaa, it is an idyllic island full of natural and cultural sights including Kaali Meteorite Craters, Angla Windmills, Karja Medieval Church of St. Catherine and Panga cliff. Tour lasts approximately 5 hours with our friendly local guide, transport by car and all entrances included. You will see a lot, but at island pace which is just perfect!
Day 12 - Saaremaa to Tallinn
Saaremaa to Tallinn (via eco farm) Private Transfer
Our driver-guide will pick you up and drive you to Tallinn. On the way you will visit an Estonian eco-farm to get a glimpse into rural Estonian life and local farming, a really enjoyable local experience! Either overnight in Tallinn for a final evening in the Old Town, or go direct to the airport for your flight home.
TOUR PRICES
From 1950 EUR per person = based on two people sharing a double/twin room in 4* hotels
All of our private tours are tailored to suit each client so the final price is dependent on your preferences, travel dates & availability. Contact us for a quote.
TOUR NOTES
Everything about this tailor-made private tour can be altered to suit you.
For groups of friends we can offer a discount, so please ask us about this.
If you want to visit a particular place or event - we can arrange this.
This tour does not include flights - you can book your own or we can do this for you.
Contact us to discuss your travel plans.
Estonia was fantastic, so many thanks to you and your staff
Estonia was fantastic, so many thanks to you and your staff (particularly Jurga) for arranging everything for us. Many highlights but in particular the cookery class at Mer Mer was unique (our guide Ivo took the recipes for the salmon and duck dishes we made - appreciate if you could ask him to forward on please?); the hotels were very very good, dinner at the Tchaikovsky was an unforgettable experience and the bog walking and canoeing in Soomaa was great fun. The dawn and evening safaris they run there to watch the beavers looked really good, albeit April would be a cold month to do that in. Tallinn was also a lovely city to spend a couple of days and nice to see it prior to tourist season. All the guides were excellent too. Our 7 yr old daughter had a fab time too!
The Wise Family, Estonia Family Holiday, April 2019