Helsinki & South Karelia Group Tour 2024
Visiting Helsinki Lappeenranta (South Karelia)
Helsinki & South Karelia Group Tour 2024
South Karelia is east of Helsinki and is an unspoilt lakeland region with Lappeenranta is a lovely resort to indulge in some off-the-beaten-track Finnish culture. This tour can be added to some of our Baltic group tour dates.
Tour Highlights
Helsinki & Finnish nature
Escorted group tour
Maximum 16 guests
Optional excursions
Select your departure date below
Add this tour to a Baltic tour?
Day 1 - Arrival to Helsinki
(Sunday)
Welcome to Helsinki! Optional transfer to your hotel, check-in, welcome meeting and meet your fellow travellers and tour leader.

Optional Transfer
EUR 90 for private car (1-3 persons
EUR 120 for private minivan (4-7 persons)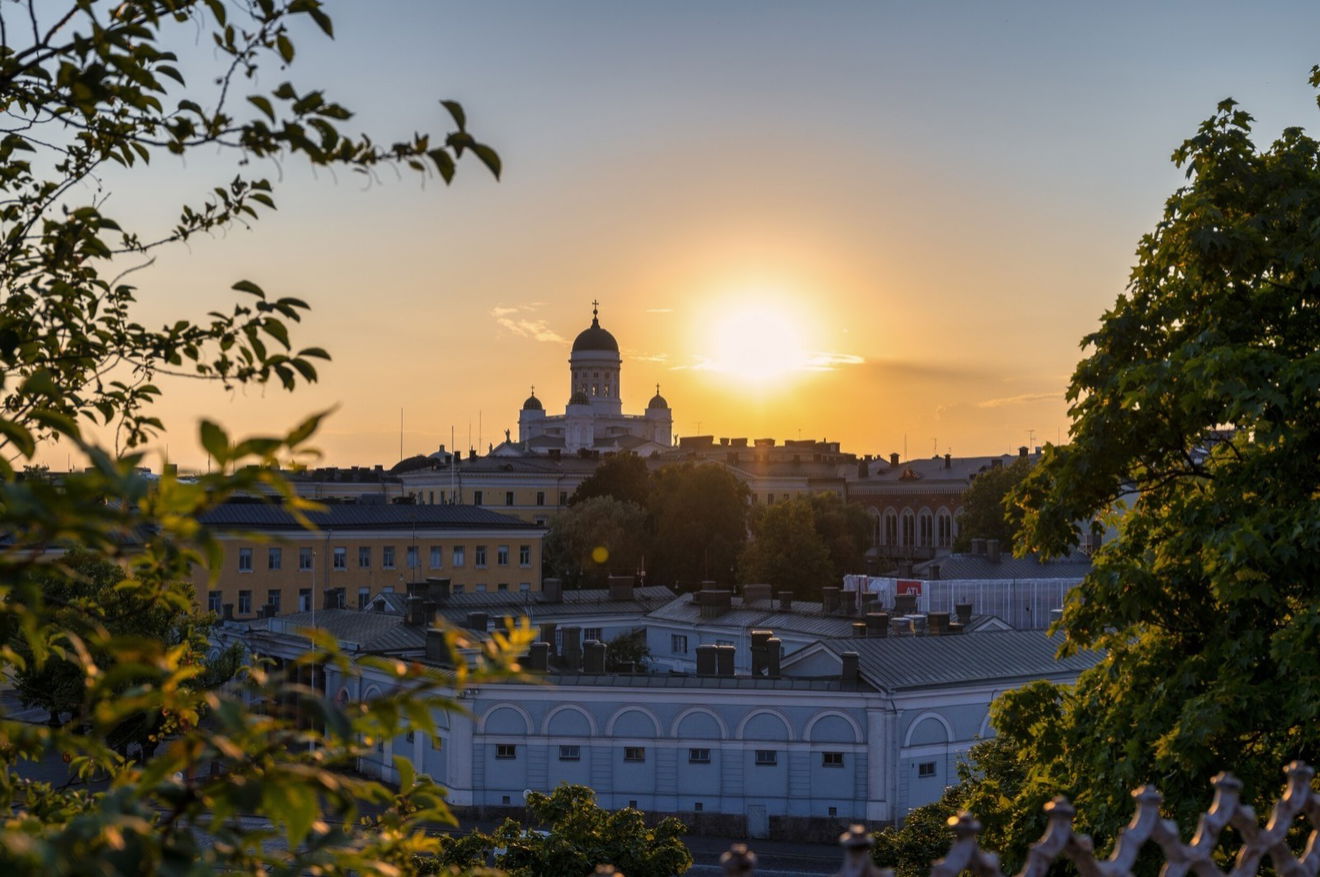 Day 2 - Helsinki
(Monday)
Helsinki is truly located at the crossroads of Western and Eastern culture. The sightseeing tour takes us around the harbours and the Senate Square with the Lutheran Cathedral, up central Mannerheim Street and by the Parliament Building, the Finlandia Hall, and the Sibelius Monument and for a visit at the famous Church-in-the-Rock. The afternoon offers an optional excursion to Suomenlinna Fortress, a cultural treasure which construction was started in the 18th century as a sea fortress. Located on an island, fortress is a unique attraction for visitors.
Optional Extras
3-hour excursion with water bus to the Suomenlinna Fortress: EUR 65.00 pp
Day 3 - Helsinki to Lappeenranta
(Tuesday)
In the morning we go to the railway station and depart with a train bound for Lappeenranta, where we arrive shortly after midday. Transfer to Hotel Scandic Patria**** or similar. Lappeenranta is beautifully set at the shores of Lake Saimaa and was an important Swedish fortress town in the 18th century. Nowadays it is an attractive and popular resort town. The afternoon walking tour of Lappeenranta takes us to the historical Old Town, the port area and Lappeenranta Fortress with its wooden and redbrick buildings, artisans' shops, museums, wooden Orthodox Mary the Virgin Church and cafes. Return to hotel and check-in.
Late afternoon we walk to the pier to embark on a spectacular evening cruise on Lake Saimaa and to the Saimaa Canal. The ship has a restaurant, where we can enjoy drinks and snacks or a full dinner while we are stunned by the views of the lake. After three hours we return to port and walk back to hotel.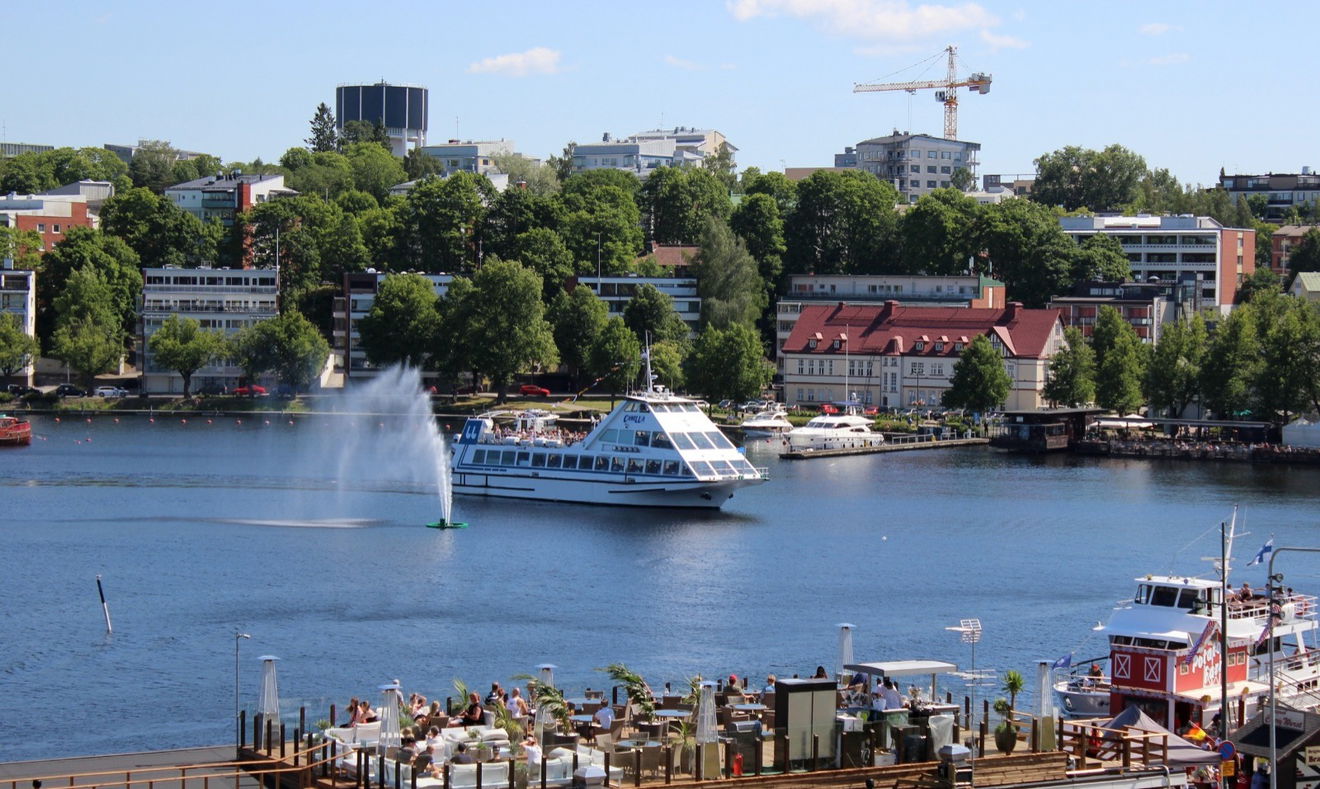 Day 4 - Lappeenranta to Helsinki
(Wednesday)
The day offers the possibility to explore Lappeenranta resort town at leisure. The hotel is located between the Old Town and the port area and both are easily accessible on foot. Go shopping in the small boutiques of the Old Town, try Karelian cuisine, or enjoy the atmosphere and the views at the port. In the late afternoon transfer to the train station and departure by train back to Helsinki. Arrival in Helsinki early in the evening and transfer to Hotel Glo Art**** or similar, check in.
Day 5 - Helsinki
(Thursday)
Today is the end of the tour and depending on your flight times, you can explore more of Helsinki time allows. An optional transfer to the airport is available should you prefer. End of your tour.
Optional Transfer
EUR 90 for private car (1-3 persons)
EUR 120 for private minivan (4-7 persons)
TOUR PRICES
581 EUR per person = based on two people sharing a double/twin room
869 EUR per person = staying in a single room
Half board at hotels (4 x 3 course dinner with coffee/tea): EUR 215 pp
TOUR DATES
16th June - 20th June 2024
30th June - 4th July 2024
14th July - 18th July 2024
28th July - 1st August 2024
11th August - 15th August 2024
18th August - 22nd August 2024
This Helsinki & South Karelia tour can be added to several of our Baltic tours - please ask us for guidance.
TOUR INCLUDES
4 nights at centrally located 4 star hotels
4 x buffet breakfast
Welcome meeting with champagne-cocktail or juice
Personalised welcome package
Entrances to Church in The Rock in Helsinki, Lake Saimaa
Express train tickets Helsinki - Lappeenranta - Helsinki (economy class)
Service of English-speaking tour escort in Helsinki and local English-speaking guide in Lappeenranta
Service of 1st class motor coaches or 1st class minivans throughout the itinerary
Porterage at hotels
TOUR NOTES
Please note flights are NOT included in this package. If you wish to add flights to your booking please contact us, or you are welcome to book them yourself.
If required, we can book additional nights at the start or end of your tour, or arrange an add-on pre/post tour to any of our other destinations.
The tour is guaranteed (min 2 people) and the maximum group size is 16 people.
This tour is run by our local partners ViaHansa and called Helsinki & South Karelia.
This is the sign of an excellent well prepared tour operator.
In Minsk our guide Helen was spectacular. She was very informative and accommodated changes as we went along. It was a real treat to visit her parents and their dacha. Our guide in Palanga was Vytaute and she was probably the best guide we have had in the world. She was lively, extremely informative, made changes and recommended changes as we went along. We had dinner at her parents restaurant. This was a real treat and we enjoyed the experience as well as meeting and dining with her parents. This is what we really like. We like restaurants with no tourists. The hotel choices were outstanding and all of our guides were superb. The guides were knowledgable, informative and accommodating. They wanted to make sure we had a good experience and learned about their country/city. Not many recommendations for improvement. This is the sign of an excellent well prepared tour operator. You were able to provide us with a memorable trip.
Belarus & Baltic tailor-made private tour, the Tucker group of friends, June 2018
An OUTSTANDING trip to Moldova
Just returned last night from an OUTSTANDING trip to Moldova. My daughter and I genuinely fell in love with the country and the inhabitants. A key factor was the top professional and very wonderful [guide]. She was the best guide ever and I cannot recommend her enough.
Ms Kaas, Moldova Private Tour, August 2021
The day trips to castles, bogs, national parks, spits, coastal villages etc were all great
We both enjoyed (what was for us) a completely different type of holiday. It provided us with a series of 'firsts'! We've not done totally bespoke before; we've never been to the Baltic countries previously; we've never been on a holiday where we've learnt so much about the countries we've visited; we've never come home from a holiday having such a deep appreciation for the countries visited and a continuing interest in their future as independent states. We felt the itinerary lived up to the expectation of what we'd planned, and that the time spent in cities vs. rural vs coastal was about right. Also, the 'free time' that was planned into the itinerary gave us a great opportunity to build on the information provided by your tour guides. The day trips to castles, bogs, national parks, spits, coastal villages etc were all great. Who'd have thought a trip to a bog was going to be a highlight? Yet we foraged for mushrooms, cranberries and blueberries, (eating the latter two as we went along) whilst enjoying the serenity of the bog landscape. That was only the first stop for that particular day, much more followed - we really enjoyed the Lahemaa NP area. The entire trip went very smoothly which says so much about the professionalism and commitment of Baltic Holidays.
Mr & Mrs Baron, Baltic Capitals & Coast Private Tour, August 2023