Manor Houses of Latvia Private Tour
Visiting Riga Cesis Bauska Tukums
Manor Houses of Latvia Private Tour
Escape to the Latvian countryside on this beautiful tour staying in our exceptional manor house hotels. A warm Latvian welcome awaits you as you indulge in stately history, local nature and cultural experiences along the way in the company of our local guides and drivers.
Tour Highlights
Boutique Manor House hotels
Latvian nature & countryside
Local cuisine & culture
Sightseeing private transfers
Perfect for direct Riga flights
Tailored to suit you
Day 1 - Arrival to Riga
Transfer From Riga Airport To Your Hotel
Our driver will meet you in the arrivals hall and drive you to your hotel (they will be holding a sign with your name on it). It is a short drive to your hotel in Riga old town and you will soon be strolling the cobbled streets of old town or relaxing in a cafe or restaurant on your first night in Latvia. If you haven't been to Riga before, we can arrange a longer stay in the old town. Welcome to Riga!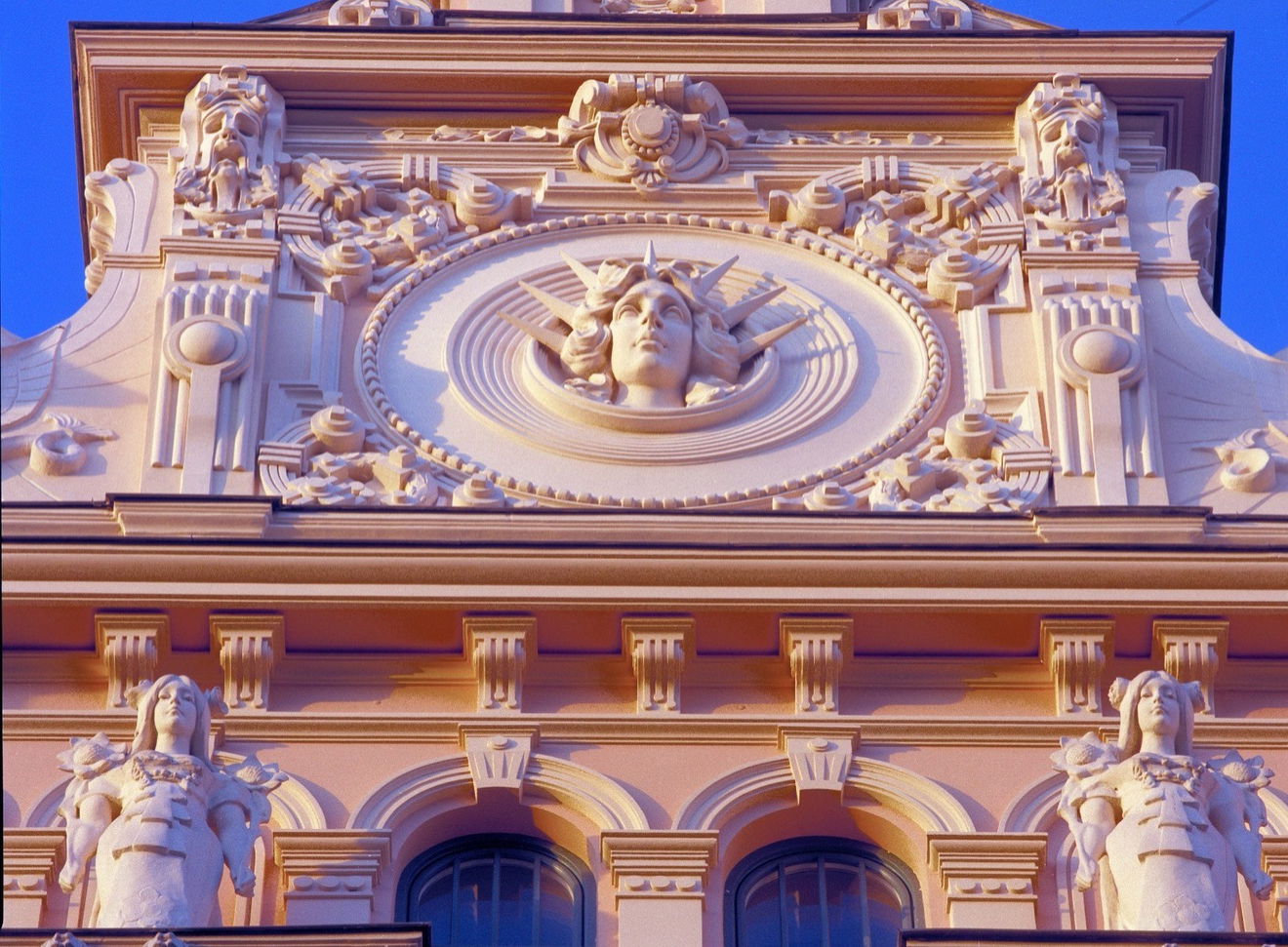 Day 2 - Riga to Cesis region
Riga To Cesis (Via Gauja National Park) Private Transfer
Our driver-guide will pick you up from your hotel and drive you to Cesis, on the way you will sightsee through the Gauja national park. Cesis - Introduction The medieval town of Cesis is a romantic and pretty castle town about an hour north-east of Riga in the Gauja national park. Lovers of history, and families, will especially enjoy visiting Cesis and the castle in the summer months when the town comes alive with folk dressed in medieval costume, re-enactments of life in medieval times and exciting jousting competitions. Based at the castle museum is an unusual jewellery workshop called the Ancient Smithy where beautiful replicas are made of jewellery excavated in Cesis, here visitors can try on the jewellery and learn more about how artists are rediscovering an ancient craft. Cesis is an ideal base for nature lovers wishing to explore the area and take advantage of the many trails exploring the countryside. Check-in tonight at your charming rural manor house hotel for 2 nights on bed and breakfast board.
Day 3 - Cesis region
Local sightseeing
Relax and enjoy the manor house and the local area today. You can choose from a leisurely day at the manor house, reading your book in a hammock, or hike or bike (or canoe) from the hotel on a local route to explore the countryside. You can visit the Araisi Lake Dwelling museum independently or with a local guide. Should you wish to explore more in the Gauja national park we can arrange additional sightseeing also.
Day 4 - Cesis to Bauska region
Cesis To Bauska (Via Rundale Palace) Private Transfer
Our driver-guide will pick you up from your hotel and drive you to Bauska. On the way, you will have a 1.5 hour stop to visit Rundale Palace with an English-speaking guide. If you prefer to visit a different sight, please discuss this with us. Late afternoon, you will arrive at our boutique manor house hotel for a 2-night stay on half-board with use of the small private spa too.
Day 5 - Bauska region
Tervete Nature Park Private Tour
A lovely excursion to the nearby Tervete Nature Park. Your guide will drive you to Tervete, where you can take time to explore this lesser-known area of Latvia. The park has winding forest paths, wooden sculptures, play parks, a miniature village, mini-train ride, and you can enjoy fine views from the observation tower, or visit the butterfly house, cafes, museum or visitor centre. Lunch will be at a local restaurant (payable locally). Return to your hotel late afternoon with time to unwind at the manor house hotel.
Day 6 - Bauska to Tukums region
Bauska to Tukums region (Via Kemeri Bog Walk) Private Transfer
Our driver-guide will pick you up from your hotel and drive you to the Tukums region of Latvia. On the way, you can stop for some local sightseeing on the way - perhaps a walk in the mystical bog landscape of Kemeri. we can discuss the options with you. Late arrival to our exquisite manor house hotel for 2 nights stay on bed and breakfast board.
Day 7 - Tukums region
Local sightseeing
Explore the local area and relax. Savour the atmosphere of this idyllic manor house and parkland. If you prefer to take a tour somewhere locally, please discuss this with us - we are never short of ideas!
Day 8 - End of your tour
Private Transfer To Riga Airport
Our local driver will pick you up from your hotel and drive you to Riga airport to suit your departure flight times.
TOUR PRICES
From POA EUR per person = based on two people sharing a double/twin room in 4* hotels
All of our private tours are tailored to suit each client so the final price is dependent on your preferences, travel dates & availability. Contact us for a quote.
TOUR NOTES
Everything about this tailor-made private tour can be altered to suit you.
For groups of friends we can offer a discount, so please ask us about this.
If you want to visit a particular place or event - we can arrange this.
This tour does not include flights - you can book your own or we can do this for you.
Contact us to discuss your travel plans.
Baltic Christmas Markets - Vilnius, Riga & Tallinn
My daughter Iona and I have to say how very much we enjoyed the trip - everything seemed to have gone very smoothly. All the three guides were fantastic too. We loved all the walks in each cities - simply perfect - pace, time and seeing things! We have recommended this trip and the company to all our family and friends.
Padden-Duncan Family, Baltic Christmas Markets Tour, December 2018
Without exception, all the guides and drivers were first class
Without exception, all the guides and drivers were first class; knowledgeable, friendly and helpful. In Vilnius, Benjaminas seem to know something about almost every building of interest in the city and, of course, with all his experience, during our time in Lithuania, there wasn't a single question from us which stumped Linas. In Latvia, Normundstook us to the Rundale Palace and suggested we might also like a stop at Bauska Castle. This was a really good suggestion and we thoroughly enjoyed the extra stop. He was a great guy and very interesting. Similarly, in Riga, we had a fantastic time with Gita, especially when she mentioned the Art Nouveau Eisenstein buildings (something we didn't know anything about) and asked if we wanted to see them. Naturally, we said "Yes" and then spent an incredible couple of hours marvelling at all the extravagant designs around Alberta iela. And, of course, In Estonia, we had Jane making sure that we didn't lose ourselves in the Soomaa swamp and bog. Her knowledge and enthusiasm for the National Park was awesome; moreover, due to her looking out for us, we both managed to avoid getting that 'sinking feeling' whilst bog-walking😊 Back in the 'big city', Stina took us around whilst also pointing out good places to eat and visit, and Ivo took us out on a coastal walk which, in many ways reminded us of being at home in West Cornwall.
Mr & Mrs Muth, Tailor-made Baltic tour, June 2023
The route was well-chosen, with many outstanding sights to be seen each day.
We very much enjoyed our short trip with you, and appreciated your quick and personal service when we contacted you. The route was well-chosen, with many outstanding sights to be seen each day. The hotel accommodation was good and we appreciated the central location in Sibiu and Alba Iulia. Our guide, Stefan, was first rate. He was personable and flexible. He also had excellent English, was passionate about Romania, and imparted his extensive knowledge clearly and extensively.
Tailor-made Romania Private Tour, John & Diana, October 2019