Riga & Kuldiga Short Break
Visiting Riga Kuldiga
Riga & Kuldiga Short Break
Visit the charming town of Kuldiga in rural Latvia which was recently awarded UNESCO World Heritage Site status. After a short stay in Riga Old Town you will experience rural Latvia and life in this quaint town full of heritage and with much to explore nearby.
Tour Highlights
Kuldiga UNESCO World Heritage Site
A stay in Riga Old Town too
Private sightseeing transfers
Private walking tours
Choose your dates
Tailored to suit you
Day 1 - Arrival to Riga
Transfer From Riga Airport To Your Hotel
Our driver will meet you in the arrivals hall and drive you to your hotel (they will be holding a sign with your name on it). It is a short drive to your hotel in Riga old town and you will soon be strolling the cobbled streets of old town or relaxing in a cafe or restaurant. Welcome to Riga!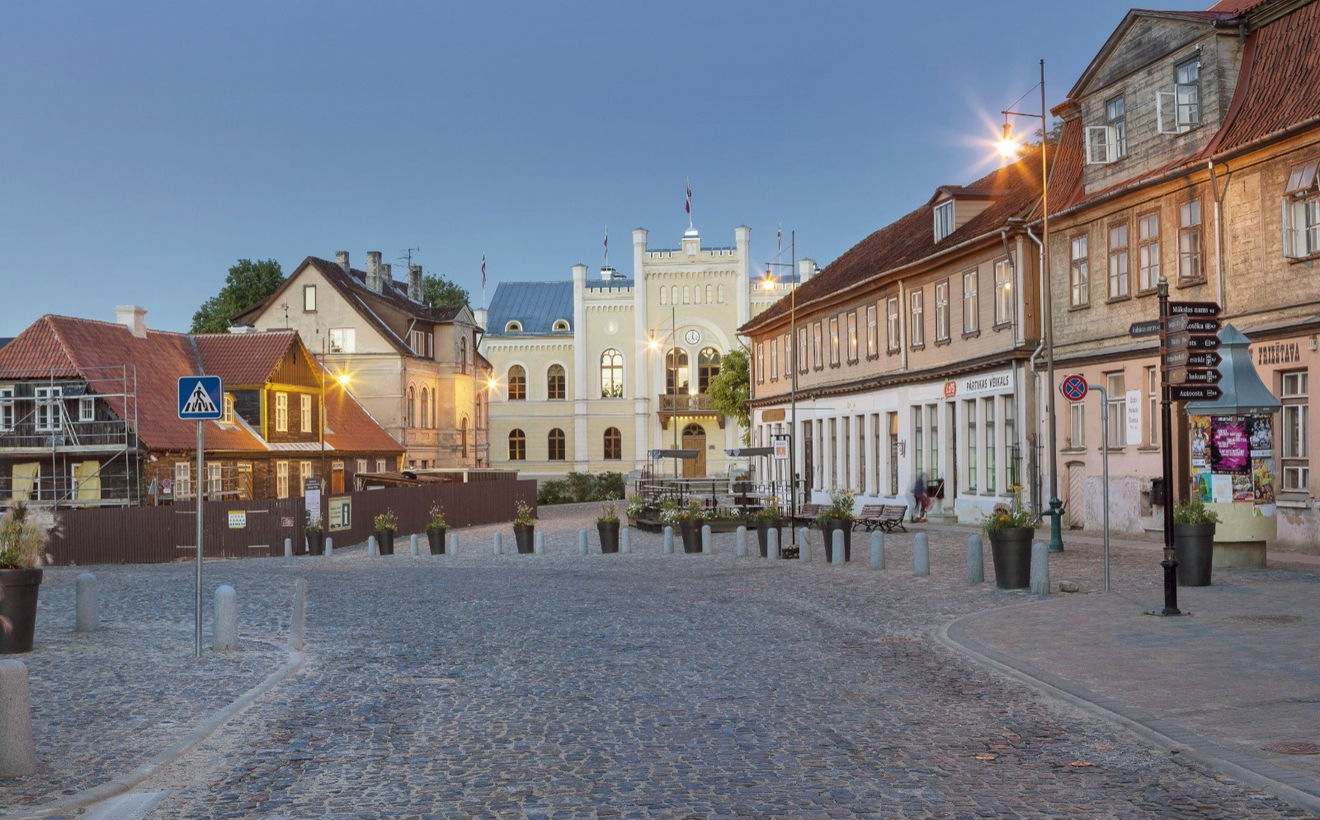 Day 2 - Riga
Riga 3 Hour Private Walking Tour
You will be met in the reception of your hotel by your English speaking guide for your privately guided 3 hour walking tour of Riga. Our guide will show you the main sights of Riga and help you get acquainted with the city. If you have particular interests, please do say as they will do their best to tailor the tour to suit you. Learn about life in Latvia, the culture, history and how to get the most from your time in Riga - be sure to ask your guide for recommendations on the best local places to go for dinner or the best cafes!
Day 3 - Riga to Kuldiga
Riga To Kuldiga Private Transfer (Sightseeing on the way)
Today you will travel out into the Latvian countryside to the UNESCO World Heritage Site town of Kuldiga. Our driver-guide will pick you up from your hotel after breakfast and on the way to Kuldiga you will explore some local sights along the way. We will recommend the best places to suit your interests - nature in the national parks or a country manor house for lunch are two highly recommended options. Arrival to Kuldiga and check in to your boutique hotel.
Day 4 - Kuldiga
Kuldiga Private Walking Tour (2 Hrs)
After breakfast, our local guide will meet you at your hotel reception and take you for a walking tour of Kuldiga - welcome to this romantic gem in Latvia. Once you are acquainted with Kuldiga and familiar with local legends and stories, where the best coffee and cake is, etc you will have time to explore independently.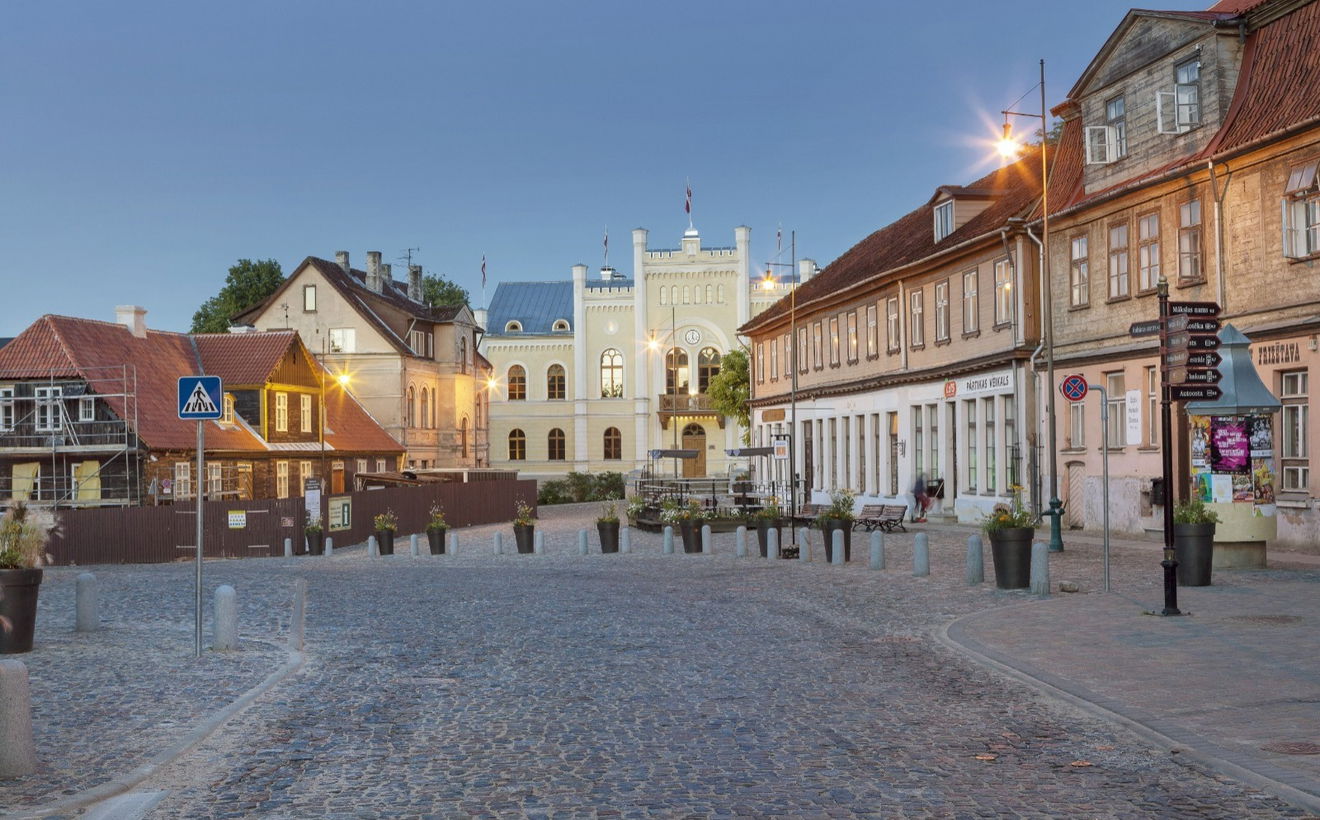 Day 5 - Kuldiga
Exploring Around Kuldiga
After breakfast, our local guide will meet you in the hotel reception and today you will explore more of Kuldiga and the surrounding area. We can tailor this to suit your interests - if you like crafts you can perhaps visit a local artisan, or hiking in the nature if you want to experience the unspoilt Latvian countryside. Please discuss this with us.
Day 6 - Kuldiga to Riga
Private Transfer From Kuldiga To Riga Airport
Our driver will pick you up from your hotel in Kuldiga and drive you to Riga airport for your flight home. The details of this day will depend on your flight times.
TOUR PRICES
From 1,235 EUR per person = based on two people sharing a double/twin room in 4* hotels
All of our private tours are tailored to suit each client so the final price is dependent on your preferences, travel dates & availability. Contact us for a quote.
TOUR NOTES
Everything about this tailor-made private tour can be altered to suit you.
For groups of friends we can offer a discount, so please ask us about this.
If you want to visit a particular place or event - we can arrange this.
This tour does not include flights - you can book your own or we can do this for you.
Contact us to discuss your travel plans.
The trip to Moldova was unique and truly great in every sense, an unforgettable experience!
The trip to Moldova was unique and truly great in every sense, an unforgettable experience! We had a fantastic time and enjoyed every minute. The two guides, were not only exceptionally nice and forthcoming, they went an extra mile to give us the best possible experience. We would give them 5 out 5 stars! Accommodation and restaurants were excellent. The two highlights for us were the sturgeon farm in Transnistria and the wine tasting in Chisinau. We also ordered some wine now through the guide, who will send everything in the coming days. Thanks for your quick response and for organizing this trip. I will certainly contact you again before our next trip.
Mr Pernet, Moldova Tailor-made Private Tour, October 2021
Baltic Capitals & Coast Group Tour + birdwatching tour
I just wanted to drop you a line with some positive feedback on the birdwatching day that you organised for us as part of our recent Baltic holiday. I don't know if you have dealt with the guide before, but she was absolutely first class. Her knowledge is excellent, her English is really good, and she had clearly gone to a great deal of effort to ensure that we had a good day, even to the point of scoping out the area the previous day to see what birds could be found, and bringing a telescope as well as spare binoculars in case we didn't have any. In terms of the holiday overall, we had a great time. The guides were excellent, the hotels were really good, the itinerary was very interesting, and we were lucky with the weather too.
Jespersen, Baltic Capitals & Coast Group Tour, May 2023
A very interesting and enjoyable holiday in the Baltic States
I just wanted to let you know that my wife and I had a very interesting and enjoyable holiday in the Baltic States. Many thanks to you and your team for organising the holiday. Everything went really well. Our guide to Lithuania, Latvia and Estonia, Ilona, was absolutely excellent in looking after us, introducing us to the countries, their histories and cultures, and patiently answering our questions. Violet, took us on a tour of Helsinki and gave us a very interesting introduction to Finland and Helsinki. We got to know many of the other guests and enjoyed chatting to them throughout the holiday. The hotels were very good. The tour buses used in Lithuania, Latvia and Estonia and the car used in the Helsinki tour were all in good condition and driven safely. The airport transfer we arranged from Vilnius airport was excellent as were the options we chose.
Mr Fleming, Baltic States escorted group tour, September 2022