Riga to Tallinn (via Estonian Islands) Private Tour
Visiting Riga Parnu Muhu Saaremaa Tallinn
Riga to Tallinn (via Estonian Islands) Private Tour
Tailor this tour to suit you, from Riga to Tallinn or vice-versa, with the most charming sightseeing and experiences along the way. Your time spent in Parnu and on the Estonian islands of Saaremaa and Muhu will give you a wholesome insight into Estonian heritage, lifestyle and traditions. Choose to stay longer in Riga or Tallinn if you have never visited before or simply can't get enough!
Tour Highlights
Riga, Tallinn & Parnu
Muhu & Saaremaa Islands
Handpicked characterful hotels
Guided tours and day trips
Private sightseeing transfers
Tailor-made for you
Day 1 - Arrival to Riga
Transfer From Riga Airport To Your Hotel
Our driver will meet you in the arrivals hall and drive you to your hotel (they will be holding a sign with your name on it). It is a short drive to your hotel in Riga old town and you will soon be strolling the cobbled streets of old town or relaxing in a cafe or restaurant. Welcome to Riga!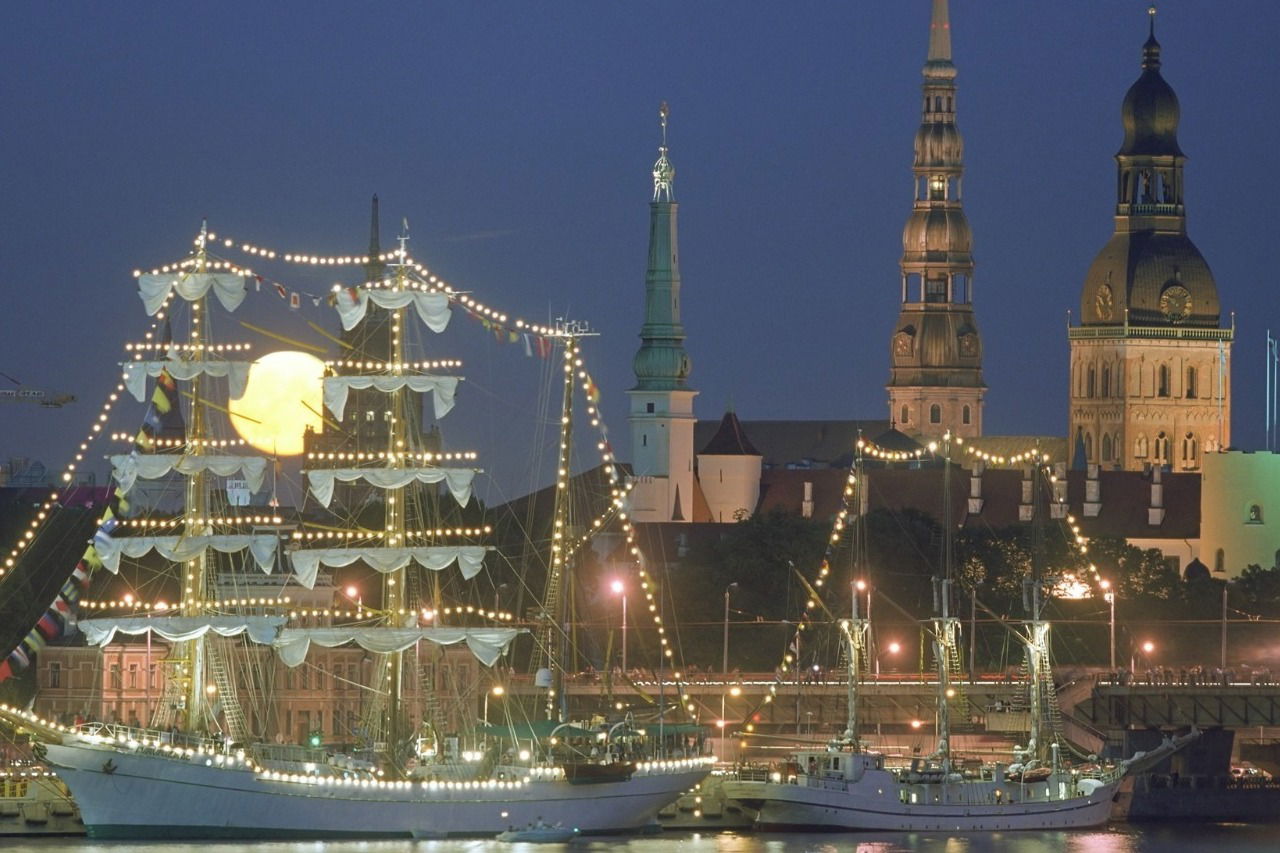 Day 2 - Riga
Jurmala, Kemeri Bog & Fishing Villages Day Trip
A great day out exploring the seaside resort of Jurmala, the nearby Kemeri national park with its natural bog walks and some exploring of the local fishermen villages along the coast. All in the company of our driver-guide who will tell you all about the area past and present, and share his own experiences and stories with you. Get to know more about Latvia and Latvian culture and traditions!
Alternatively, you can stay in Riga exploring on a private walking tour or independently. Or venture out of town to alternate sights, perhaps Rundale Palace or the Gauja National Park - stay longer in Riga if you want to experience all of these treasures!
Day 3 - Riga to Parnu
Riga To Parnu (Via Open Air Museum) Private Transfer
Our driver-guide will pick you up from your hotel and drive you to Parnu. On the way you will stop to visit the Latvian open-air ethnographic museum. Parnu is a seaside resort on the western coast of Estonia and is known as Estonia's summer capital. It has a lovely sandy beach, parks and wooden villas. The quaint old town features some excellent crafts shops and cafes. For rest and relaxation, cultural concerts, or exploring the Estonian nature in Soomaa national park (highly recommended!) - Parnu is a lovely place to stay and soak up real Estonia. Choose from our quaint, cosy or contemporary accommodations.
Day 4 - Parnu
Soomaa Private Day Trip
The perfect way to explore the Estonian nature and wilderness, with our wonderful local guides on a day trip to Soomaa National Park. Meet the locals, learn about nature and simply enjoy being in some of the most stunning, tranquil, unspoilt nature in Europe. You can meet your guide at Soomaa, or be picked up from your accommodation if you need a transfer. During your day you will enjoy a picnic lunch in the heart of nature and can choose from one of the following activities depending on the season: canoeing on the river, hiking in the bog (bog walking and/or bog shoeing), paddling dugout canoe, picking and tasting mushrooms and wild berries, tracking wildlife, kick sledding, snowshoeing & back-country skiing.
Day 5 - Parnu to Saaremaa
Parnu To Saaremaa (With Sightseeing On Muhu) Private Transfer
Our driver-guide will pick you up from your hotel and drive you (via the ferry) to Saaremaa Island. On the way, you will be shown some of the highlights of Muhu Island including Muhu ethnographic museum and enjoy lunch at a local restaurant (food and drink not included). Saaremaa is the largest of the Estonian islands, but it is still a small, charming rural retreat well worth the journey to simply feel like you have escaped modern life and all its trappings. Well almost all, as this is Estonia even remote islands are hi-tech. During Soviet times travel on Saaremaa was restricted for 'mainland' Estonians (nevermind Western travellers) due to the radar system and rocket base stationed there - resulting in very little development on the island. Today Saaremaa has retained its rural charm, and visitors can glimpse an image of 'old' Estonia, treasured by locals and foreigners alike.
Day 6 - Saaremaa
Highlights Of Saaremaa Private Tour
Our driver-guide will pick you up from your hotel and you will explore the island of Saaremaa, it is an idyllic island full of natural and cultural sights including Kaali Meteorite Craters, Angla Windmills, Karja Medieval Church of St. Catherine and Panga Cliff. Return to your hotel for relaxation in the spa, evening drinks before a delicious local, seasonal dinner, or a stroll around Kuressaare town.
Day 7 - Saaremaa to Tallinn
Saaremaa To Tallinn (Via Eco Farms) Private Transfer
Our driver-guide will pick you up and drive you to Tallinn (including the short ferry ride). On the way you will visit some Estonian eco-farms to get a glimpse into rural Estonian life and local farming. In the afternoon, check-in to your hotel in the medieval city of Tallinn. Fairytale towers, colourful Hanseatic houses, glorious views across the Bay of Tallinn, meandering cobbled streets lined with local arts and craft market stalls, cosy cafes in quaint little squares perfect for a mid-morning coffee all make for a relaxing and cultural break. Whilst Tallinn can be enjoyed by simply wandering about and soaking up the enchanting atmosphere there is also plenty to see and do for those that like a full itinerary. There are many museums and churches to visit around old town, then further afield to Kadriorg Palace and KUMU art gallery, or Lahemaa National Park. There are some excellent restaurants (Michelin) in Tallinn, many of which get booked up months in advance so please let us know if you would like us to make a reservation for you.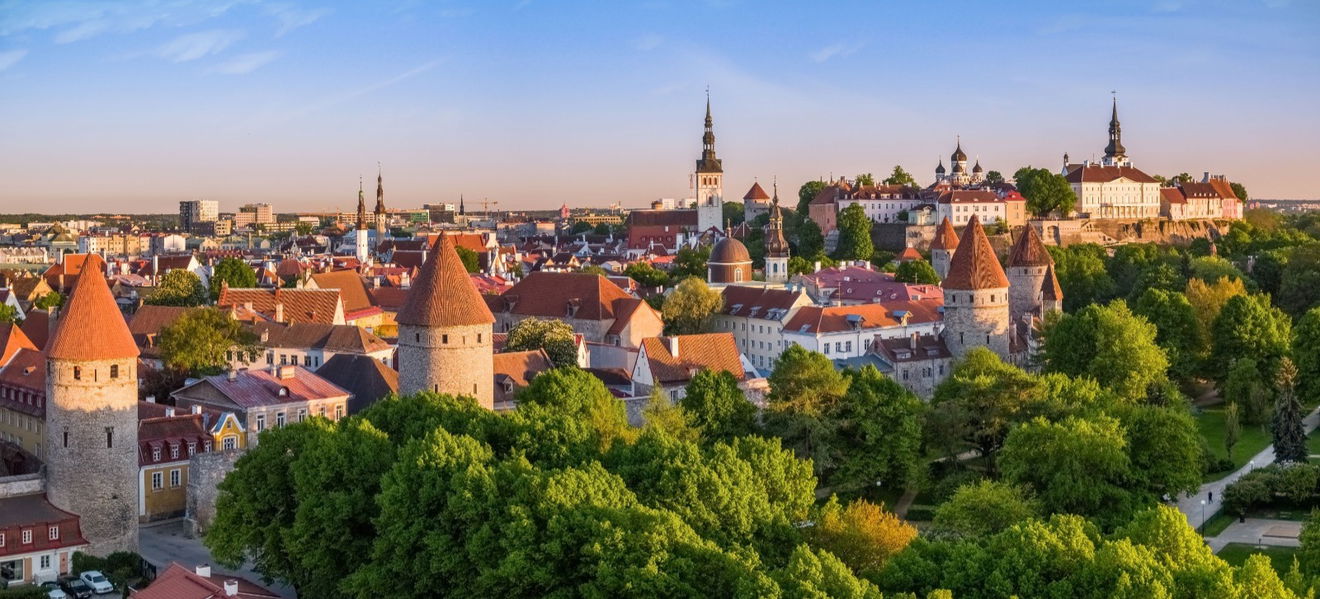 Day 8 - Tallinn
Market & Street Food Private Walking Tour
Tallinn has a lively food scene, from top restaurants to soulful markets... this tour is certain to stimulate the tastebuds. Visit the very impressive "Balti Jaama" market with our foodie guide and browse Tallinn's best selection of food and antiques. This newly renovated building is full of soul and character from the variety of food and people who work and visit there. With over 300 different merchants and shops, selling fresh fish, meat, street food, Estonian design and handicrafts, clothes, household goods and antiques...we will browse the stalls and discuss Estonian food culture! Only a few steps from the market is Telliskivi, an area of regenerated old industrial factories bursting with creative spaces, street art, quirky bars and shops, a hipster paradise! A one-course meal, dessert and soft drink/coffee/tea is included at one venue along the way.
Day 9 - End of the tour
Transfer From Your Hotel To Tallinn Airport
Our driver will pick you up from your hotel and drive you to the airport. Head home with great memories of Latvia & Estonia!

TOUR PRICES
From 1,816 EUR per person = based on two people sharing a double/twin room in 4* hotels
All of our private tours are tailored to suit each client so the final price is dependent on your preferences, travel dates & availability. Contact us for a quote.
TOUR NOTES
Everything about this tailor-made private tour can be altered to suit you.
For groups of friends we can offer a discount, so please ask us about this.
If you want to visit a particular place or event - we can arrange this.
This tour does not include flights - you can book your own or we can do this for you.
Contact us to discuss your travel plans.
Riga to Tallinn (via Saaremaa Island) Bespoke Tour
This was another excellent hotel in a delightful town (Kuressaare on Saaremaa). SAAREMAA TO TALLINN The journey from Saaremaa to Tallinn took us first to Vaiste Bay. If Ivo was initially hesitant about going to Vaiste Bay, his hesitancy was soon dispelled by the beauty of the place and his fortuitous meeting a friend when we stopped at a local house to see if anybody knew about the submarine that had been wrecked there in 1917. The house turned out to be that of the father of Ivo's friend and he was able to give us valuable information. The subsequent visit to Rohkula was equally interesting. Throughout, Ivo again drove with care and safety.
Mr & Mrs Parry, Riga to Tallinn Bespoke Tour, June 2023