Rural Lithuania Self-Drive Tour
Visiting Vilnius Anyksciai Zemaitija Kaunas
Rural Lithuania Self-Drive Tour
Discover rural Lithuania - a land of lakes and forests, wooden farmsteads and traditional lifestyles. We tailor rural tours of Lithuania to get you to the heart of this wonderful, wholesome country. This is a self-drive tour of Lithuania, so you are free to explore on your own, with our support behind-the-scenes.
Tour Highlights
Can start any day of the year
Start in Vilnius, Kaunas or Palanga to suit your flights
Hotels, farmsteads, guesthouses, spas...
Tailor the itinerary to suit you - add day trips, extra nights or travel on to our other destinations
Day 1 - Vilnius
Welcome to Lithuania!
Our driver will meet you in the arrivals hall and drive you to your hotel (they will be holding a sign with your name on it). It is a short drive to your hotel in Vilnius old town and you will soon be strolling the cobbled streets of old town or relaxing in a cafe or restaurant.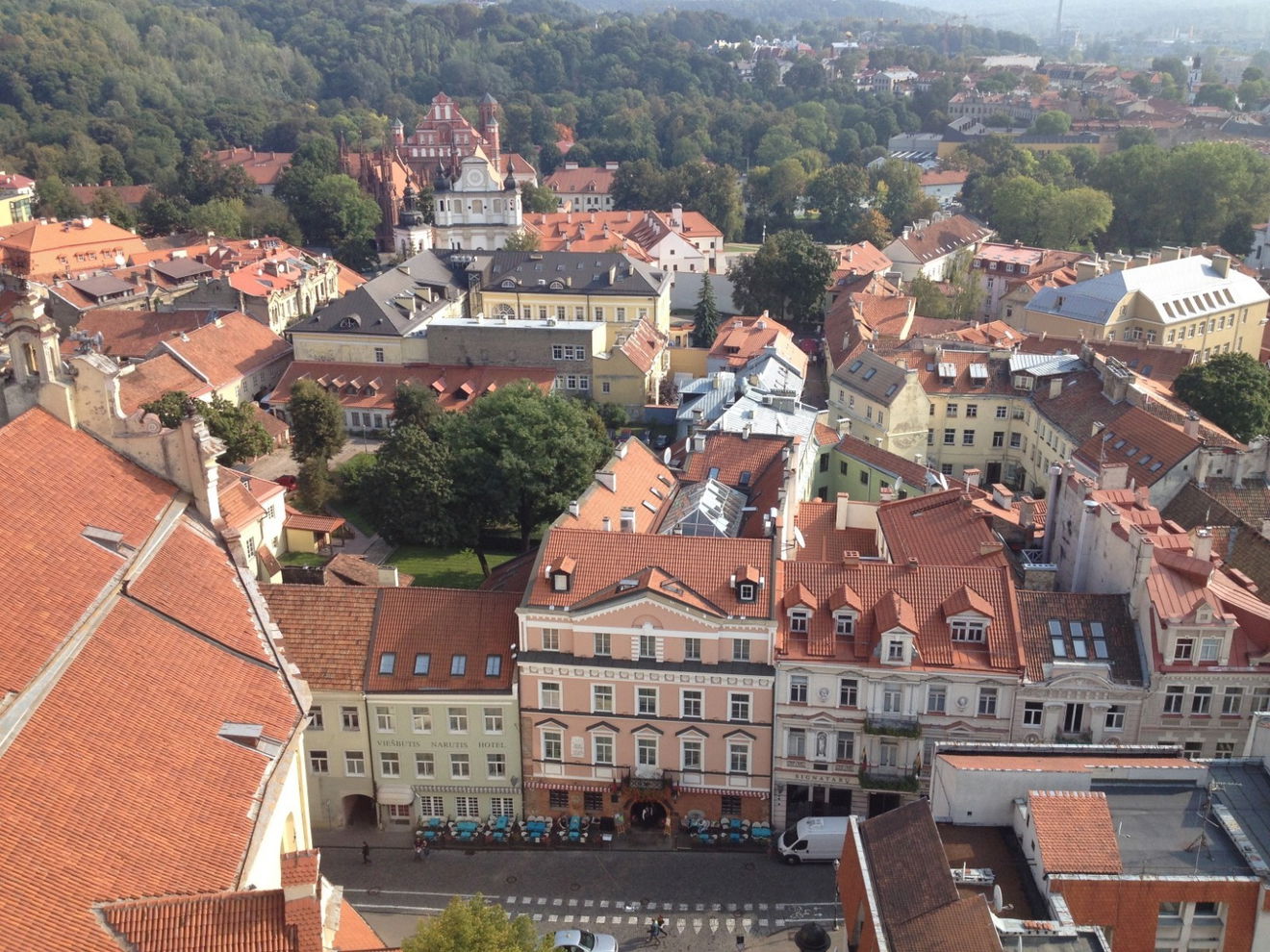 Day 2 - Vilnius
Crafts Workshop in Vilnius
Enjoy a half day crafts session in Vilnius. This is a fabulous experience meeting local artisans and learning about local crafts and their fascinating stories. Choose from a selection of pottery, card weaving, ceramics or textiles crafts. The rest of the day, enjoy this beautiful green old town; stroll the cobbled streets, the parks, the street cafes, museums or excellent restaurants.
Day 3 - Vilnius to Anyksciai
Self-Drive from Vilnius to Anyksciai
Your rental vehicle will be delivered to your hotel by our local partners and you can start your self-drive tour. The drive from Vilnius to Anyksciai direct takes about 1.5 hours, but there is a lot to see on the way and you should definitely visit some of the sights, get off the beaten track to explore local villages or stop for a local lunch on the way. We can advise on where to stop or who to meet depending on your interests!
Days 4 & 5 - Anyksciai
Days at Leisure
Hire bicycles to explore the lovely local landscape along the river cycle paths, visit the ethnographic horse museum, ride the narrow gauge railway, tower over the trees on the treetop walk, enjoy a lovely meal in a local restaurant, or simply relax and unwind at the hotel spa! You can easily while away the hours in this area, either being uber-active or enjoying relaxing downtime.
Day 6 - Anyksciai to Zemaitija
Self-Drive from Anyksciai to Zemaitija
The drive from Anyksciai to Zemaitija direct takes approx 3 hours. There are a number of sights to visit along the way depending on your interests, we will recommend places to visit or eat along the route. Call us to chat about what would interest you, there are some wonderful quirky things to see and do in Zemaitija and producers and craftspeople happy to welcome you to their farm or workshop. Stay in our recommended rural farmstead.
Days 7 & 8 - Zemaitija
Days at leisure
Enjoy exploring the traditional region of Zemaitija, visit the local sights and perhaps venture to the coast and explore the Baltic sea region. We will recommend places to visit and can arrange specific local tours if you wish. From nature tours, to ethnographic interests, crafts, local traditions, wildlife, activities and sports - we will help you find the right people and places to bring your trip to life!
Day 9 - Zemaitija to Kaunas region
Self-Drive from Zemaitija to Geguzine Farmstead
The drive from Zemaitija to Geguzine direct takes approx 3 hours. Lots to see and do along the way here, so best to chat with us and decide your itinerary based on you and yours' interests. Driving in Lithuania can be quite fast and straightforward on the main roads, but you will be driving past the best bits - let us tailor an itinerary to get you off that main road and into the lives and communities that make Lithuania the rich cultural mix it is today. Trust us, we really can make your trip better! Stay at a beautifully restored traditional farmstead.
Day 10 - Lithuanian nature
Day at leisure
Experience life on the farmstead with your wonderful local hosts, you can choose to go exploring, for a local walk or activities, perhaps to Rumsiskes ethnographic open-air museum, or just relax in the rural scene.
Day 11 - Depart Lithuania
End of your tour
Self-Drive From Geguzine to Kaunas or Vilnius Airport. Return your hire car and fly home!
Tour Prices
From 840 EUR per person = based on two people sharing a double/twin room
All of our private tours are tailored to suit each client, so the final price is dependent on your preferences, travel dates & availability. Contact us for a quote.
Tour Notes
Design your Lithuania self-drive tour based on your interests
Self-drive but with our local support 24/7
Can start any day of the year
Can start in Tallinn, Riga or Vilnius to suit your flights
Tailor the itinerary to suit you - add day trips, extra nights or travel on to our other destinations
Please note flights are NOT included in this package. If you wish to add flights to your booking please contact us, or you are welcome to book them yourself
A great holiday in Lithuania organised by Baltic Holidays
Just returned home from a great holiday in Lithuania organised by Baltic Holidays. From the moment we arrived, everything ran like clockwork. Excellent guiding, comfortable hotels and a good balance between organised outings and self guided walking. Lithuania is a fantastic destination and I would encourage people to visit - whatever your interests - history, art, music, trekking....; there will be something there for you.
Jill & Katie, Lithuania Winter Break, February 2023