Tallinn & Tartu (Setomaa) Short Break
Visiting Tallinn Tartu
Tallinn & Tartu (Setomaa) Short Break - Baltic Holidays
While Tallinn is a feast for the eyes, Tartu is honey for the soul. Tartu is European Capital of Culture in 2024, an additional reason to visit this youthful, university culture hub of Estonia. Not just a charming and vibrant city, Tartu is home to the Estonian National Museum and gateway to Setomaa - a region of Estonia where culture and historical traditions are preserved to this day. This tour is a real cultural treat for those looking to discover Estonia beyond Tallinn.
Tour Highlights
Tartu - European Capital of Culture 2024
Setomaa is a special Estonian experience
Characterful 4* hotels
Exceptional local guides
Private transfers & tours
Tailor this tour to suit you
Day 1 - Arrival to Tallinn
Transfer From Tallinn Airport To Your Hotel
Our driver will meet you in the arrivals hall and drive you to your hotel (they will be holding a sign with your name on it). It is a short drive to your hotel in Tallinn old town and you will soon be strolling the cobbled streets of old town or relaxing in a cafe or restaurant. Welcome to Tallinn!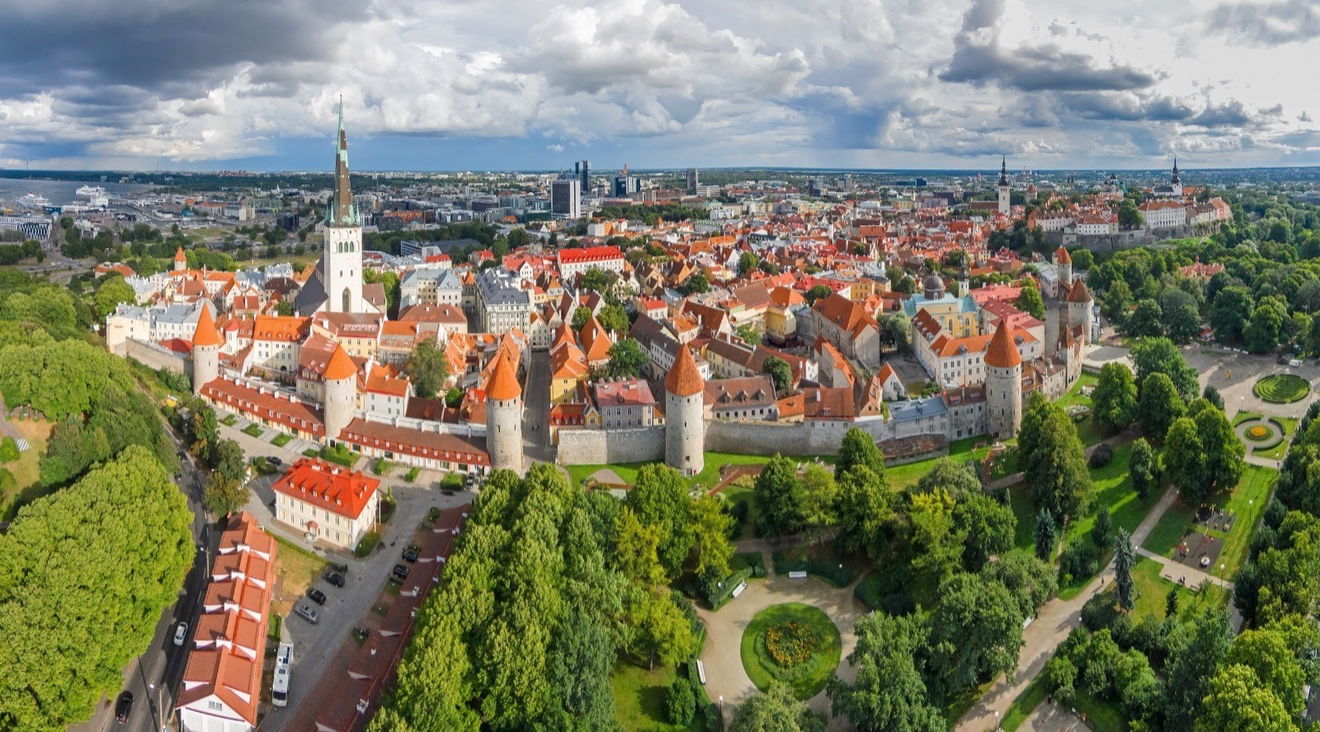 Day 2 - Tallinn
Tallinn 2 Hour Walking Tour With Private Guide
Our guide will meet you at your hotel reception and take you for a 2 hour walking tour of Tallinn old town. This is a great way to get your bearings and ask any questions about your stay in Tallinn. Maybe you want to learn some basic words, get some tips on good cafes, or learn how to use public transport - our guide will be pleased to help! The tour will cover the main sights of Old Town Tallinn including the medieval tower called Kiek in die Kok, the Parliament, Nevsky Cathedral and down to the Town Hall Square and St Catherine's Passage. Our guides are flexible and during your tour, while chatting about Tallinn you may discover new or off-the-beaten-track places that you would like to visit too. If you have plans for exploring independently, our guide can advise on public transport or the best places to eat, for the best views, or specific interest museums. There is no script - feel free to ask about life in Tallinn, how things have changed and modern life vs Soviet occupation - enjoy learning from a local.
Day 3 - Tallinn to Tartu
Tallinn To Tartu (Sightseeing On The Way) Private Transfer
Our driver-guide will pick you up from your hotel and drive you to Tartu, sightseeing along 'the Onion Road' on the way. During the day you will visit Käsmu captains' village on the north coast of Lahemaa national park, Alatskivi Castle or Avinurme wooden handicraft centre and cafe. You will drive the "Onion Road" along Peipsi Lake shoreline villages to Tartu and will arrive to Tartu late afternoon. You can talk with your driver-guide about an optional stop at Kolkja Old Believers "Onion & Fish Restaurant", but it very much depends on the season. Food and drinks are to be paid locally.
Day 4 - Tartu
Tartu Private Walking Tour (3 Hours)
Our local guide will meet you at your hotel reception and take you for a tour of Tartu. The tour will include the main sights of Tartu including the Town Hall Square, the Barclay House (the local Tower of Pisa), Emajõgi River and the Arched Bridge and many lesser known local places too. Chat with your guide and if there is anything you particularly want to see, please say. Take the opportunity to learn about the best places to eat and drink too, local advice is invaluable. The rest of the day is free time to explore Tartu - perhaps visit the Estonian National Museum or take a boat ride on the river.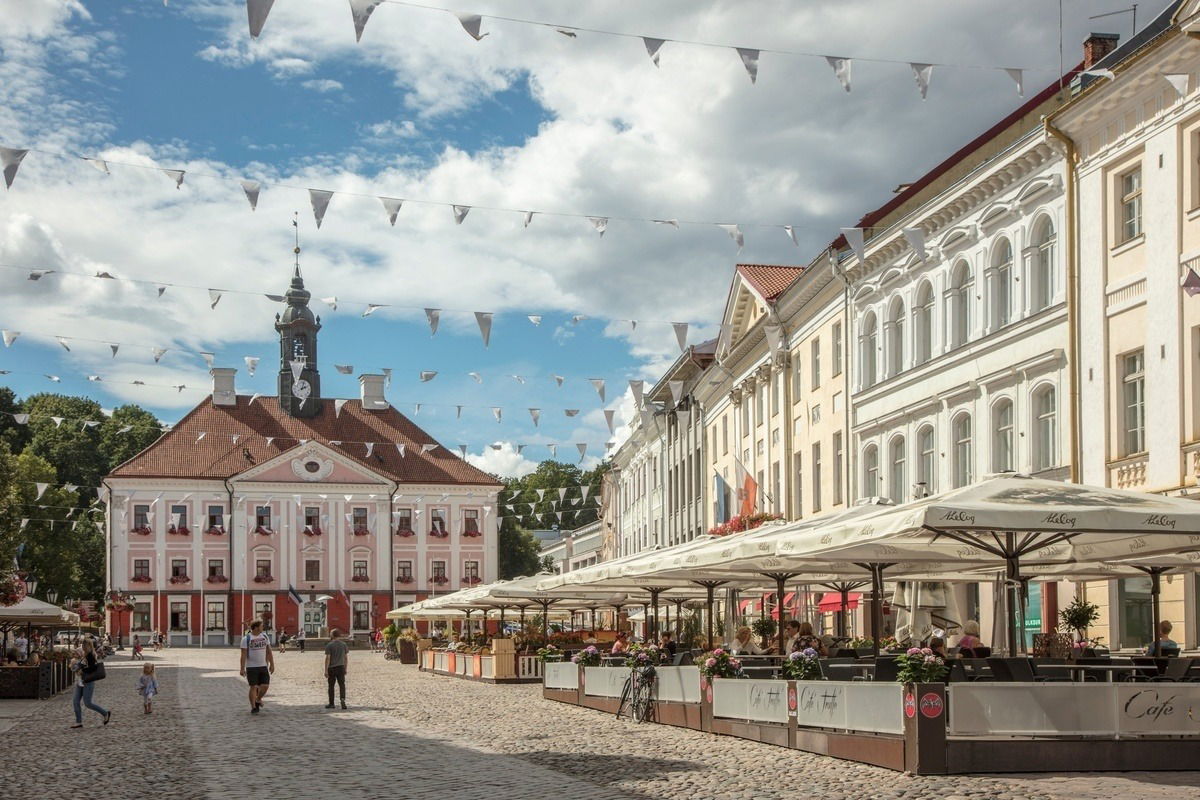 Day 5 - Tartu
Setomaa Private Day Trip
Discover Setomaa with our wonderful local guide. You will get acquainted with the unique Seto culture, usually visiting a museum or two, having a dress-up-as-a-Seto workshop (if interested) or just a presentation of Seto national clothes and handicraft and hear some Seto singing. If more time, we visit some more people, like the local soapmaker or a farm. Since Setos are Orthodox, we also pay a short visit to church or a chapel, as these help to understand the local culture. And of course, we taste Seto cuisine and look around in the beautiful nature. We can have a short hike, if you would like. The trip can be tailored to suit your interests or to include a local event or celebration. however you experience Setomaa it is a cultural highlight of any tour of Estonia. (The trip averages 7-8 hours long, although it can be shortened to 6 hours if necessary. Lunch is to be bought locally).
Day 6 - Tartu to Tallinn
Tartu To Tallinn Private Transfer
Our driver-guide will pick you up from your hotel and drive you to Tallinn - either for a longer stay in Tallinn or to the airport (depending on your flight options).
If you would like to stay longer in Southern Estonia, please discuss this with us because you could easily spend another night in the region - perhaps to go hiking or kayaking, to participate in a local crafts workshop, or local foodie experience. please chat with us about the options.
TOUR PRICES
From 1,100 EUR per person = based on two people sharing a double/twin room in 4* hotels
All of our private tours are tailored to suit each client so the final price is dependent on your preferences, travel dates & availability. Contact us for a quote.
TOUR NOTES
Everything about this tailor-made private tour can be altered to suit you.
For groups of friends we can offer a discount, so please ask us about this.
If you want to visit a particular place or event - we can arrange this.
This tour does not include flights - you can book your own or we can do this for you.
Contact us to discuss your travel plans.
A really wonderful trip to Estonia (Estonia Winter Break)
We are back and home from our trip and just wanted to say a very big thank you to you and your team for organising a really wonderful trip to Estonia. We loved it all and are smitten with the country! All the drivers and guides were really great and made it such a well-organised, wonderful experience. Stina's tour round Tallinn was fascinating and set us off on the right footing. Ivo was just great - full of great information and a very good driver (plus he managed not to laugh when I fell over kick-sledging..). Helen gave us a day to remember in Setomaa and we really could have spent longer there; Algis and Edu were great characters and really went out of their way to make our trip to Soomaa very memorable. Bog bouncing was the highlight of the trip! I think we were very lucky with the weather - just enough snow to create a beautiful scene as we were being driven around and cold enough to freeze the water on the fields for the kick sledding.
Ms Gimlette, Estonia Winter Break, January 2023