Vilnius & Forest Spa Break
Visiting Vilnius Anyksciai
Vilnius & Forest Spa Break
If we had to choose one of our wonderful tours to do regularly, this is the one! After some culture and city vibes in Vilnius, you are on an adventure into the Lithuanian countryside with our driver-guide showing you the sights along the way.
Tour Highlights
Old town culture & charm
Rural nature & relaxation
Handpicked 4* hotels
Private guide & driver sightseeing
Highly recommended by our team!
Day 1 - Arrival in Vilnius
Private transfer from Vilnius airport to your hotel
Our driver will meet you at the airport and drive you to your hotel in Vilnius old town. You will soon be exploring the old town, dining out or meeting your guide for a welcome tour - your tour will be designed to suit your arrival time. Welcome to Vilnius!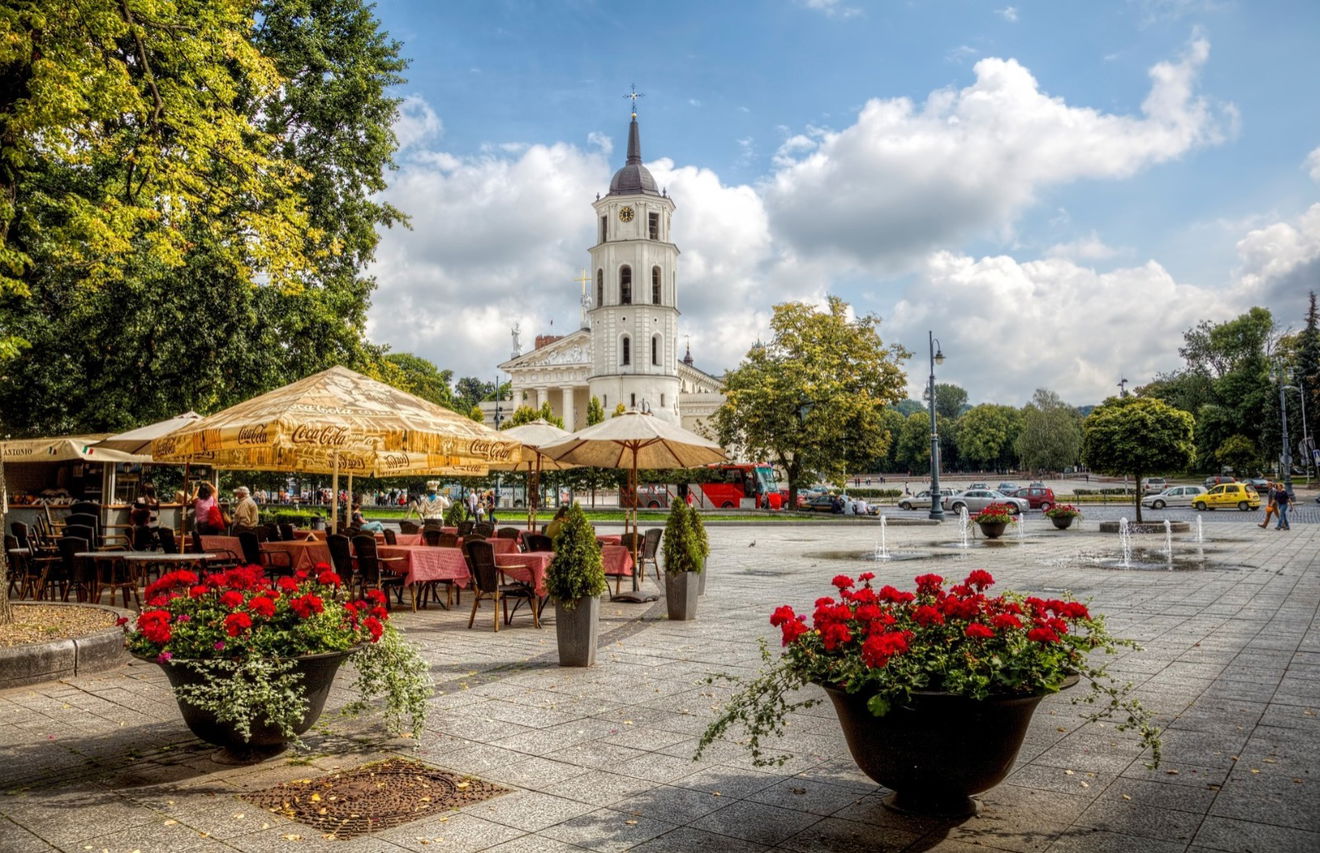 Day 2 - Vilnius
Walking tour of Vilnius with your private guide (3 hours)
Our English speaking guide will meet you in your hotel reception and take you for a 3 hour privately guided walking tour of Vilnius. This is a great way to get your bearings on your first day and see all the major sights of the city, making deciding what to visit and see in more detail a lot easier. If you like to try the local food where the locals eat - we recommend you ask your guide to finish your tour at an authentic Lithuanian restaurant where the food is delicious and good value for money. If you don't fancy walking for 3 hours, you are very welcome to stop at one of the many cafes in the old town and chat with your guide about life in Lithuania, what to see etc and pick up some local tips.
Day 3 - Vilnius
Rumsiskes & Trakai Private Day Trip
Our guide will pick you up from your hotel after breakfast and you will drive out to Trakai. Here you will visit this iconic island castle and learn about Lithuania's Teutonic past. Wander along the lakeshore past the wooden villas and souvenir stalls and enjoy a local lunch in a Trakai restaurant (payable locally). After lunch we drive to Rumsiskes - an outstanding open-air ethnographic museum. Historic buildings from all over Lithuania have been brought here to preserve the traditional culture of the regions and present the history of Lithuanian culture and traditional life... the wildflowers, rolling landscape and wooden buildings make for a rather idyllic walk around the museum estate, or if required it is possible to drive around the museum. Craftsmen, farmers, millers and shopworkers all make up a fascinating active exposition of traditional life in days-gone-by Lithuania. Late afternoon, return to Vilnius.
Day 4 - Vilnius to Anyksciai
Vilnius to Anyksciai (via Treetop Walk) Private Transfer
Our driver will pick you up from your hotel and drive you to Anyksciai. On the way, you will stop for a visit at the Treetop Walk; a new and unusual way to experience the nature and landscape of Lithuania.
Day 5 - Anyksciai
Relaxing or exploring
Beautiful nature circles Anyksciai and there are many activities to do and sights to see. Staying at our contemporary spa hotel, you can indulge in spa treatments, relax in the pool and sauna, eat delicious local grown food, relax and unwind. Take a bike from the hotel and explore the area on the excellent cycle paths, visit the ethnographic horse museum, ride the narrow gauge railway or the summer toboggan, tackle the rope park, go topsy-turvy at the upside-down house, stroll the river paths or treetop walk, read a good book, enjoy a local meal in a quaint restaurant or visit the Angel Museum... all of these make Anyksciai one of our favourite places to retreat to for the weekend!
Day 6 - Anyksciai to Vilnius airport
Anyksciai to Vilnius airport private transfer
Our driver-guide will pick you up from your hotel in Anyksciai and drive you to Vilnius airport (or you could stay longer, move on to somewhere else in Lithuania, or continue your tour onto Riga... all of our tours can be altered to suit you.)
TOUR PRICES
From 850 EUR per person = based on two people sharing a double/twin room in 4* hotels
All of our private tours are tailored to suit each client so the final price is dependent on your preferences, travel dates & availability. Contact us for a quote.
TOUR NOTES
Everything about this tailor-made private tour can be altered to suit you.
For groups of friends we can offer a discount, so please ask us about this.
If you want to visit a particular place or event - we can arrange this.
This tour does not include flights - you can book your own or we can do this for you.
Contact us to discuss your travel plans.
A great holiday in Lithuania organised by Baltic Holidays
Just returned home from a great holiday in Lithuania organised by Baltic Holidays. From the moment we arrived, everything ran like clockwork. Excellent guiding, comfortable hotels and a good balance between organised outings and self guided walking. Lithuania is a fantastic destination and I would encourage people to visit - whatever your interests - history, art, music, trekking....; there will be something there for you.
Jill & Katie, Lithuania Winter Break, February 2023