Vilnius to Riga Private Tour
Visiting Vilnius Anyksciai Bauska Riga
Vilnius to Riga Private Tour
A really charming tour from Vilnius to Riga or vice-versa. Old towns, nature, sightseeing with private guides and drivers, a spa hotel to relax & unwind, a stay with the perfect hosts in a manor house, with local insights & anecdotes along the way!
Tour Highlights
Vilnius & Riga sightseeing
Forest spa hotel
Country manor hotel
Private sightseeing transfers
Tailor the tour to suit you
Start in Riga or Vilnius
Day 1 - Arrival to Vilnius
Private transfer from Vilnius airport to your hotel
Our driver will meet you in the arrivals hall and drive you to your hotel. Welcome to Vilnius!
(As with all of our tours, this can be tailored to suit - you can start in Riga, or make it a round trip from the same airport)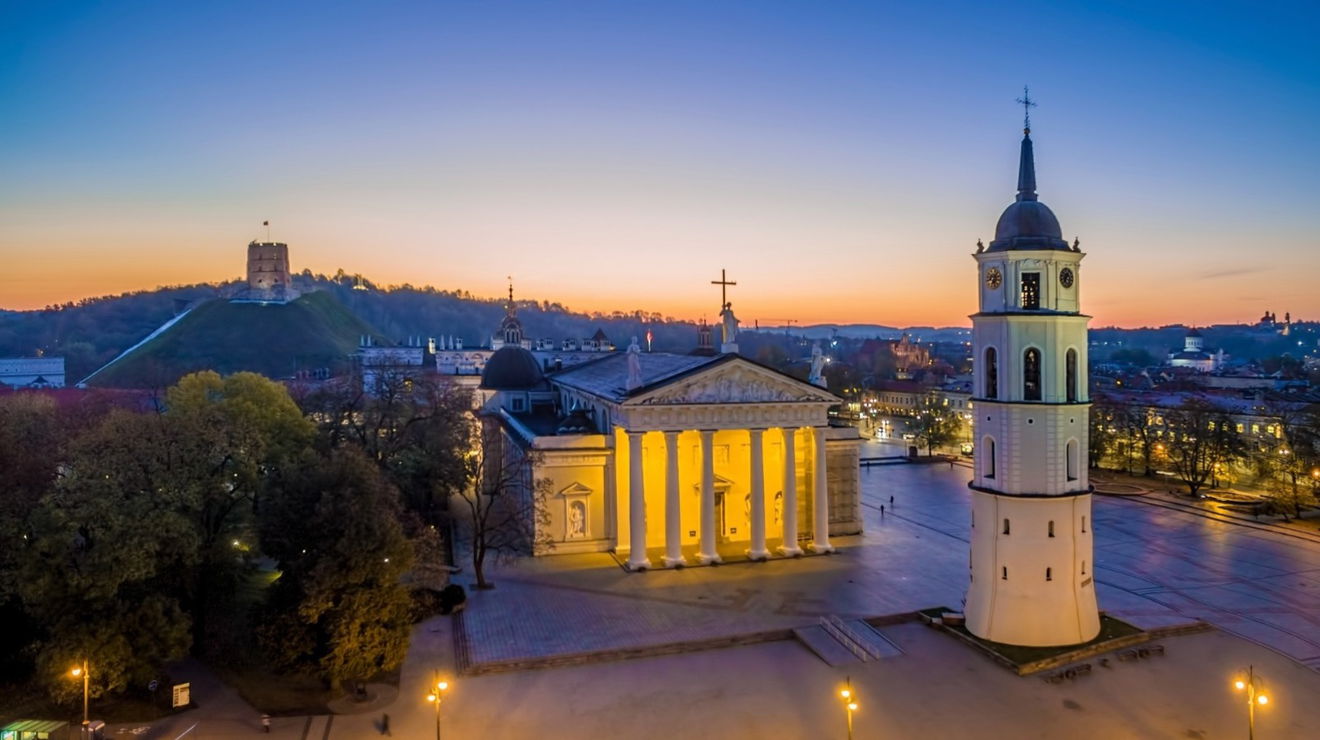 Day 2 - Vilnius
Vilnius walking tour with private guide (2 hours)
Our English-speaking guide will meet you in your hotel reception and take you for a 2 hour privately guided walking tour of Vilnius. This is a great way to get your bearings on your first day and see all the major sights of the city. If you like to try the local food where the locals eat, we recommend you ask your guide to finish your tour at an authentic Lithuanian restaurant where the food is delicious and good value for money.
If this is not your first time in Vilnius, we have lots of ideas for alternate tours of Vilnius; visit the Parliament, enjoy a Lithuanian crafts workshop, explore the city by bike, there are lots of lesser known sights - please ask for further details.
Day 3 - Vilnius
Trakai Castle & Crafts Workshop Private Tour
This enjoyable day trip combines a visit to the iconic Trakai Castle and a visit to a local artisan at his workshop in the company of our friendly driver-guide. If you have visited Trakai before and would like to visit other sights, please discuss this with us. Other day trip options include Grutas Park Soviet sculpture park, Kaunas city, the Ninth Fort former prison camp, Rumsiskes open-air museum or a day hiking in the national park.
Day 4 - Vilnius to Anyksciai
Vilnius to Anyksciai (via Treetop Walk) Private Transfer
Our driver will pick you up from your hotel and drive you to Anyksciai. On the way, you will stop for a visit at the Treetop Walk; an enjoyable different way to experience the nature and landscape of Lithuania. Staying in a lovely spa hotel, you will have the perfect opportunity to relax and unwind, enjoy local, seasonal menu in the restaurant and explore the local nature and sights.
Day 5 - Anyksciai
Leisure time in Anyksciai
Anyksciai is a lovely rural city in Lithuania, beautiful nature surrounds the city and there are many activities to do and sights to see. Enjoy your spa hotel, walk through the forest, hire bikes to explore; an ethnographic horse museum, a narrow gauge railway, rope park and treetop walk are all in the nearby vicinity. Anyksciai is one of our favourite places to retreat to for the weekend!
Day 6 - Anyksciai to Bauska
Anyksciai to Bauska (via the Hill of Crosses & Zagare) Private Transfer
Our driver-guide will pick you up from your accommodation and drive you to Berkenes Manor near Bauska. On the way you will visit the iconic Hill of Crosses near Siauliai and the rural village of Zagare on the Lithuanian-Latvian border. Here you will experience a local Lithuanian town that has a creative-soul and moving history. Overnight in our delightful manor house guesthouse with wonderful hosts and a home-cooked meal. (We highly recommend adding another night here if time allows, you can then enjoy a day at leisure to enjoy the local surroundings of your manor house hotel, or take a day trip to explore the woodland world of Tervete forest park or lunch out a local micro-brewery (please ask for further details of these trips).
Day 7 - Bauska
Bauska to Riga (via Rundale Palace) Private Transfer
Our driver-guide will pick you up from your hotel and drive you to Riga. On the way, you will have a 1.5 hour stop to visit Rundale Palace with an English speaking guide. Rundale Palace is a famous Rastrelli-designed palace, often recognisable as a film location, including the BBC War & Peace series.
Day 8 - Riga
Riga 2 hour walking tour with a private guide
You will be met in the reception area of your hotel by your English-speaking guide for your privately guided 2 hour tour of Riga. Learn about life in Latvia, what to see in Riga, where to go for the best coffee - you name it, ask Inga our guide and she will help you get the best out of your time in Riga! We have plenty of other options for this walking tour if you have visited Riga before, perhaps an architecture tour, foodie tour of the markets, crafts workshops, visit the funky hipster areas of the city, or explore by bike or kayak - please ask for further details.
Day 9 - Riga
Jurmala, Kemeri Bog & Fishing Villages Day trip
A great day out exploring the seaside resort of Jurmala, the nearby Kemeri national park with its natural bog walks and some exploring of the local fishermen's villages along the coast. All in the company of our driver-guide who will tell you all about the area past and present, and share his own experiences and stories with you. Get to know more about Latvia and Latvian culture and traditions! You will have the opportunity to buy lunch along the way.
Day 10 - Departure from Riga
Private transfer to Riga airport
Our driver will pick you up from your hotel and drive you to the airport. End of your Latvia and Lithuania tour.
TOUR PRICES
From 1269 EUR per person = based on two people sharing a double/twin room in 4* hotels
All of our private tours are tailored to suit each client so the final price is dependent on your preferences, travel dates & availability. Contact us for a quote.
TOUR NOTES
Everything about this tailor-made private tour can be altered to suit you.
For groups of friends we can offer a discount, so please ask us about this.
If you want to visit a particular place or event - we can arrange this.
This tour does not include flights - you can book your own or we can do this for you.
Contact us to discuss your travel plans.
Bravo Sarah for your and your team's excellent work.
You have three very satisfied Baltic Travelers so pleased with all the work you put into our itinerary. On the whole, everything was wonderful, all but one hotel was great, the ferry experience fun, all the guides were super, helpful, knowledgeable and so good about filling us in on sights and history. They helped find pharmacies, watch band replacements, suggested restaurants, adapted itineraries to meet our specific needs and were lovely companions and good drivers. Bravo Sarah for your and your team's excellent work. Thank you so much.
Three very satisfied Baltic Travelers, tailor-made private Baltic tour, June 2023